Cindy.Chen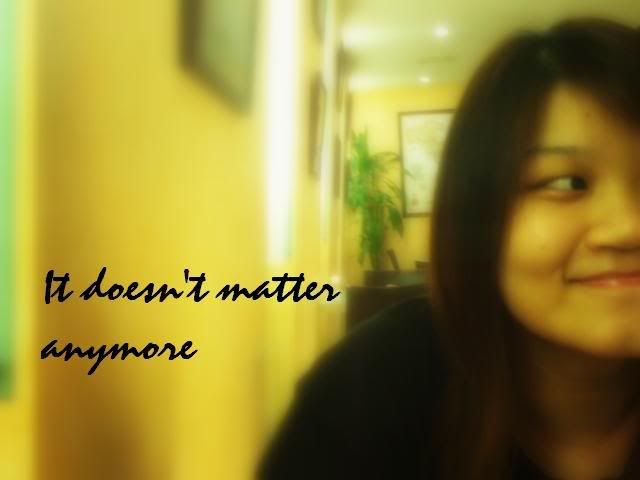 About ME


+25th Jan 1988.
+20 years old
+PSBAcademy.
+mhss.
+family.
+music.
+travel






Friday, August 25, 2006

i was struggling to stay awake during work and i mean REALLY STRUGGLED!!i went to the toilet 8 times just to wash my face,just imagine dat.but the moment i sat down,my eyelids immediately felt heavy again.the feeling was crap i swear!it was to the extent of skipping my lunch during lunch break becus i was too tired and lazy to chew the food.

so anyway,went to Newton for some dessert with sheena after work.well,initially for some dessert.but after looking at the picture boards above the stall,we felt hungry so we ordered satay,carrot cake and den,some dessert.hahaah!

and we made a pact with each other.NO MORE TAXIS FROM TOMORROW ONWARDS!

so after which,sheena decided to come my house becus she has never been to my place before even though she knew me for so many years!slacked arnd and although we didnt do much..just talked ALOT,we really had a great time!and the time passes so damn fast.it was as though we havent seen each other for years or not gonna see each other for years when in fact,we have to see each other almost everyday!=.="

and do you guys know dat sheena ia friggin tall?yes she is!