Cindy.Chen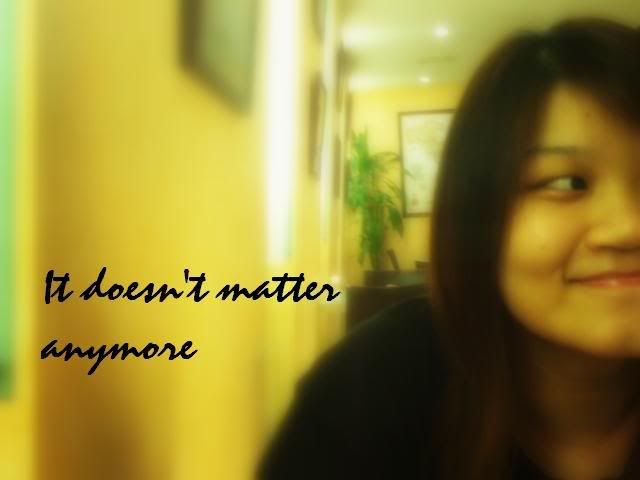 About ME


+25th Jan 1988.
+20 years old
+PSBAcademy.
+mhss.
+family.
+music.
+travel






Monday, August 14, 2006

WOOOO!i feel GOOD!slept for nearly 14 hrs undisturbed.luckily my hp was on silent mode,if not..there goes my beauty sleep!

to think dat i actually got up at 8 thinking ive got work..i must be mad,seriously!

anyway,did i mention my class is getting alil havoc?haaha!yes it is.yesterday especially.i think its becus of the week's break and everyone's missing everyone.HAHAHAA ok dat was bullshit.but yea,it seems to be getting A LITTLE bit better.;)im not saying im loving it but at least i dont hate it as much as before.

alrite,better be going!gonna visit grandma now..ciaos!