Cindy.Chen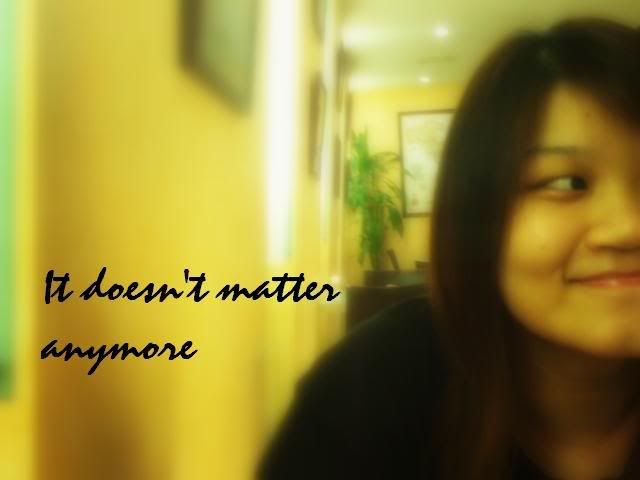 About ME


+25th Jan 1988.
+20 years old
+PSBAcademy.
+mhss.
+family.
+music.
+travel






Sunday, September 17, 2006

DERRICK!!thanks in advance for the next season of THE OC!!THANKS ARRRR!!!;))) i realised i miss dat show SOOOO DAMN MUCH!!

anyway,its really,really a damn small world.remember i mentioned about the funeral which in turn,turned out to be my friend,Sky's uncle?guess what?you guys can NEVER guessed it.

Sky's uncle = my grandma's nephew = my sort of cousin.

and dat makes Sky,my extended cousin.maybe not counted cousin,but i think we're sort of related.

SO QIAO RIGHT?!?!

my gosh.i was so shocked when my cousin told me over dinner dat dat person is actually our extended cousin.becus the truth is,ive never seen them before.maybe they've seen me before becus when i went there,they were like 'you looked very familiar'(or maybe becus i have common face.i really have common face,i dont deny.becus ive encountered this problem plenty of times.)but they dont look familiar to me.

so after which,my cousin sent me home and i almost burst out in laughter when my cousin actually asked my uncle,who is so damn small size,to escott me up home.LOL!!hello?im a big gurl man!i think should be the other way round leh,more like im supposed to protect him.im worried for his safety lah.HAHAAHAHAH!!

right,i think i'd better be going now!gonna go out with my sis and cousins tmr!yay!!



lol!artistic shot?we were too bored in the car!



yeah baby!want a ride?!SOON!!(i hope!)



the goodies!the rest were on the floor and it was really messy.this looks more presentable so..there you go!LOL!!