Cindy.Chen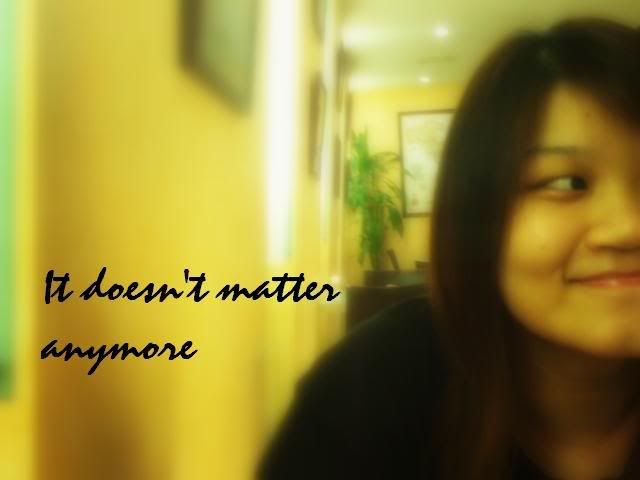 About ME


+25th Jan 1988.
+20 years old
+PSBAcademy.
+mhss.
+family.
+music.
+travel






Tuesday, September 26, 2006

i can predict im gonna lose my voice by tomorrow morning.i hate the weather!always making fall sick!RRrrgghhh!!

anyway,i just realised i cant stand guys who swears at women.

just now,i was about to knock off from work and came this family of three.dat stupid asshole kept swearing at his wife and dat poor lady just kept quiet.stand up for urself lah for goodness'sake!bloody asshole,i felt like hammering his balls right at dat moment.how bloody nice of u to shout at ur wife in the public,just how bloody nice can u get?!MCP!!!!!!!!!

during lunch,i was betting with sheena whos gonna win Singapore Idol.and the loser's gonna treat 1 week's lunch.she chickened out,so loser gonna treat lunch only for tomorrow.

COME ON LAH!JONATHAN IS SO GONNA WIN IT MAN!!!

i like both,but there can only be one.so,i just gotta choose Jonathan man!hahaah!

but well,yesterday's performance was good i would say.and i can foresee Jonathan's 'mimi eyes' smiling at the camera and saying thank yous to those who voted for him as the Singapore Idol.LOL!!ok,dats dumb.

aiight,i think i'd better be going now.gonna have dinner out!ciaos!