Cindy.Chen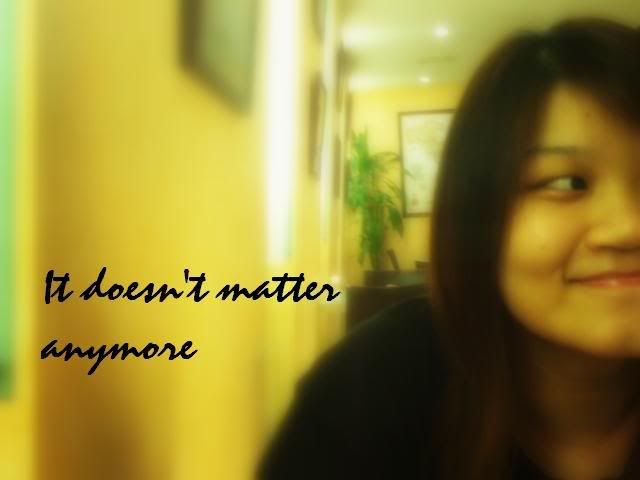 About ME


+25th Jan 1988.
+20 years old
+PSBAcademy.
+mhss.
+family.
+music.
+travel






Friday, October 06, 2006

GUESS WHO'S BACK!?!IT'S.... ................ ..................

ME!!;))

first of all,sorry for neglacting you my dear blog.it wasnt my fault,it was the stupid never-ending faulty computer.wasted my 30 bucks of 'consultation' fee when all i needed was christy's MAGIC hands to get the computer working.=.="

yah,'consultation'.damn dumb,all he did was 'oh,you need to change your modem' and blah blah shits and my elder sis already predicted it was an easy money.but what to do?my dad was fuming becus he couldnt go onto the net and we didnt know what was the cause to it.but anyway,its over!(hopefully)

elder sis has gone back.my dad,to China for 10 days.both left on the same day and the house became so damn quiet.well,it was all good during the past 3 weeks.short but well-spent!;)nothing beats more than that.

it seemed like ive got quite alot to update but i dont know where to begin.ok lah,i moodswing now.i'll update another day or something.need to sleep now!oh yes,ive been sleeping relatively early ok?healthy lifestlyle!=D yay!LANTERN-VIEWING TOMORRRROOOWWW!!