Cindy.Chen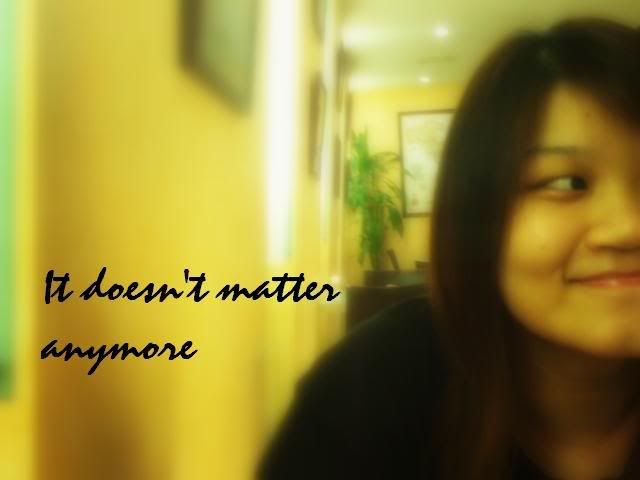 About ME


+25th Jan 1988.
+20 years old
+PSBAcademy.
+mhss.
+family.
+music.
+travel






Thursday, October 12, 2006

hello there!:)

life's been okay.lessons are boring,still.

well,had steamboat dinner with wiki,kelvin and wendy on monday and i tell you,the 'Ba Wan'(meatballs)is DAMN delicious man!!ask them,they know.cus all i could see was MEATBALLS floating on the surfaces.yes,i was the culprit.=)

yesterday went grocery shopping with my sister.and i seriously didnt know we spent so much.im so dead when my dad comes back!

went to far east with sheena after work today.finally ate Subway after so darn long!!and it still rocks my socks!after which,we were hesitating to go for lesson or not.but in the end,we still went lah.no choice,we paid for it.

i know this post seemed like a lazy one.becus well,i AM lazy.i'll probably write a more detailed post when...i have the time.ciao!



the reasons why i always look forward to lunch!there're supposed to be 3 more!anyway,please DO REALISE dat we are all ALMOST of the same height.finally,im mixing with tallies.lol!