Cindy.Chen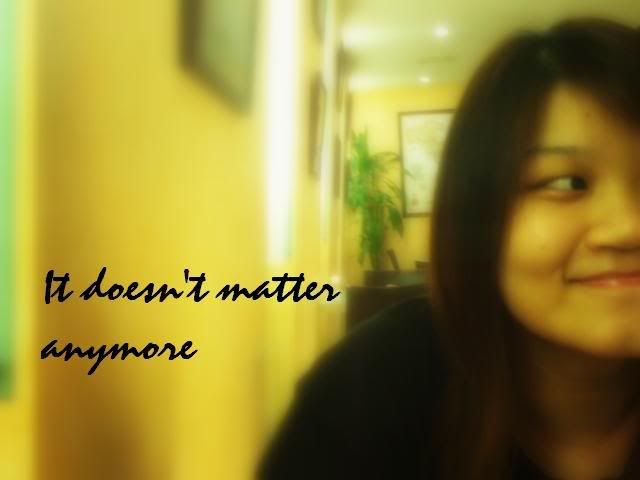 About ME


+25th Jan 1988.
+20 years old
+PSBAcademy.
+mhss.
+family.
+music.
+travel






Friday, October 13, 2006

went to check out Vivo City after work today and man,i swear when all the shops are offically open,no more going to Orchard.ok,maybe not as often.its like a huge shopping paradise lah!so many shops..awesome!=)

didnt really do much becus it was 2 of my working mates'last day.so,we just walked around;dinner and went back home.they were all so sad,one of them almost teared.im sure lunch wouldnt be as fun but well,we just gotta learn to accept it.dat is why i hate GOODBYES!where's the good in goodbyes,seriously?there'll always come a time,when u have learnt to adapt to everything,grown used to it,loving it but somehow,the time will be up.

who says theres a time for everything?

dad's back!and luckily,he was okay with the amount of money spent on grocery.after this trip,he seemed alot calmer,more..discussable.LOL!!he even agreed to SPONSER me something!!!HAHAHAHAH!!now i can sorta retreat my budget strike already(u know,dont have to fret over how to save the amount of money when my pay is so pathetically pathetic!)..so yayyyhoooo to dat!

yup,work tomorrow and weekend here i come!
darn!next week's classes will be on tues and fri instead of wed and sat.class after work?sucks.