Cindy.Chen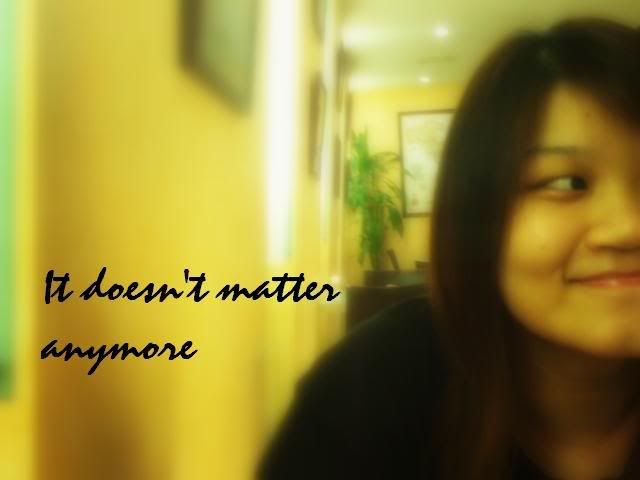 About ME


+25th Jan 1988.
+20 years old
+PSBAcademy.
+mhss.
+family.
+music.
+travel






Wednesday, November 29, 2006

super cold weather thesedays!anyway,today i packed my room becus i seriously cant stand the sight of it.so untidy and it doesnt give me any motivation to start on my project.den i realised ive been collecting a truckload of rubbish.

really,i think my room has been collecting alot of dust.i suffered sooooo much while trying to clear it.imagine,i still have my sec 1PRIMARY 6's exam paper AND the notification for BCG.


my chinese exam paper.


TIME TABLE!hahaha!


and,errr..yes,i was a HUGE Britney Fan too.i was basically everyone's fan lah.
tsktsk,just too many stuff.

im so dead.i dont even know how to start on my project!i cant even think of any product to market.shit.
song to recommend,strongly: Justin Timberlake - All Over Again(Another Song)
fifty thumbs up!

class tomorrow.fifty thumbs down.
pictures from the other day.


Goodbye MHSS ='(


its been quite awhile babes!;)