Cindy.Chen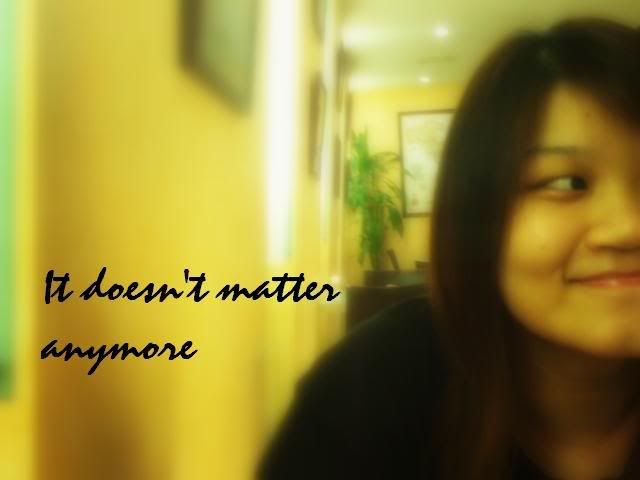 About ME


+25th Jan 1988.
+20 years old
+PSBAcademy.
+mhss.
+family.
+music.
+travel






Wednesday, November 15, 2006

wah laooooooo..

im so bored lah!!

my dad didnt give me any work to do leh..

he's out.

and ive got nothing to do!

having class later,sian.

okay,so i havent blog about my new lecturer.

i missed the first class the other day becus my sis was back so i thought i'd rather spend more time with her than attending the class becus i know i wouldnt pay attention anyway.so sheena was like telling me how cute and funny the lecturer is and blah etc.okay,i was KINDA looking forward to it(becus i have my doubts on sheena's taste you see,LOL!).so on saturday,i went.and well,i wouldnt say its to my disappointment lah.hes cute in a way.angmoh-ish cum japan-ish look.he has curly hair though!but well yea,i dont like curly hair guys..i mean,i like them in a way like,like them but not dat kinda like-like term..get it?ok nvm,you dont.

and miraculously,he has dat kind of 'power' to make you listen to him and pay attention in class.just imagine,nobody talks in his class ok.everyone's giving him like 101% attention.

olrite and then now,i dont know how to continue with this post.i think im gonna grab some char siew rice and eat.CIAO!