Cindy.Chen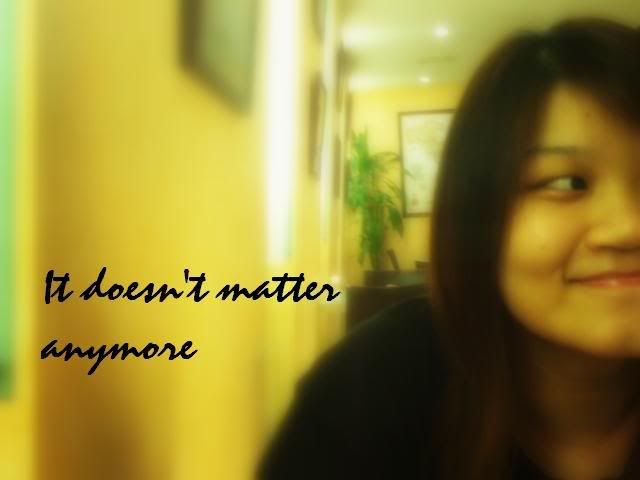 About ME


+25th Jan 1988.
+20 years old
+PSBAcademy.
+mhss.
+family.
+music.
+travel






Monday, December 11, 2006

didnt blog for days.nothing much to update actually.the mass job-hunting has been pretty futile so better not talk about it.but fret not,i should be able to survive for the next month or so becus ive suddenly received my last month's pay(i forgot i did worked for a few days before quiting).

heh heh!

so,the other day i went to tiong bahru market to makan with miao and gosh,the carrot cake was terrrrrrribbblee!so bland and the 'cai po',tsk tsk,so not up to standard.ok,so what am i?but no lah,i really cant stand not-up-to-standard carrot cake becus well,dats one of my favourite food lor.

yah~
you guys should go try the one at newton.though the uncle sucks.

after eating,we went to my grandma's house and dats when miao started abusing me.she really boxed me ok!siao woman,not only box she also grabbed a pillow and started hitting me all over.and warning!dont ever fight with skinny people.you know why?

you are fighting against nothing but their BONES!!!!

BONES v.s FLESH

i used my fist to hit her,and her knuckles hit against mine but guess who was the one screaming?i swear the next day when i woke up,my arms and legs are full of bruises.siao woman.

hahaah!aiight anyway,i think i'd better hit the sack right now!nite y'all!


the new generation of mushroom-head cum face smacker.
can you tell if she's smiling or crying?HAHAHAH!I LOVE HER TO BITS!=)