Cindy.Chen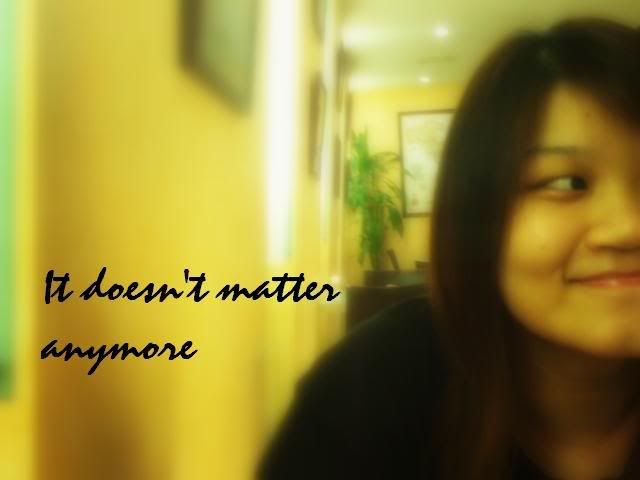 About ME


+25th Jan 1988.
+20 years old
+PSBAcademy.
+mhss.
+family.
+music.
+travel






Wednesday, December 06, 2006

sam just sent me the pictures from the other day.this is the actress i was talking about.


she's damn pretty can!really pretty.


see!!directly across us!!;)

anyway,since ive been pretty much up to NOTHING,i started playing The Sims.and yea,i realised i'll be a very lousy housewife next time.i dont want to elaborate becus i dont want to.

yesterday was steamboat with the usual group and i left early becus i wanted to catch the 9pm show.in the end,it was quite a disappointment.it wasnt even funny at all.i think they only show the 'funny part' in the preview which makes it look interesting to watch.today's was slightly better,but still not as good as i thought.such a letdown.=(

so back to the steamboat.i had my fills for the meatballs yesterday and i shall officially announce..im damn sick of them already.too much of everything is not good.

tomorrow's my last lesson for the module and im so glad.haha,ok..actually it doesnt make much of a difference but well,at least i dont have the drat the thoughts of having school on a saturday afternoon which is like,in the middle of nowhere.and i think im so dead.i asked my classmate how many pages is her report and she said 24.but mine,ONLY 4!!!FOUR,SI,UMPAT!tsktsk,i think i better dont rely on my report..confirm fail.

ok,i'd better run now!doing more research.ciao!