Cindy.Chen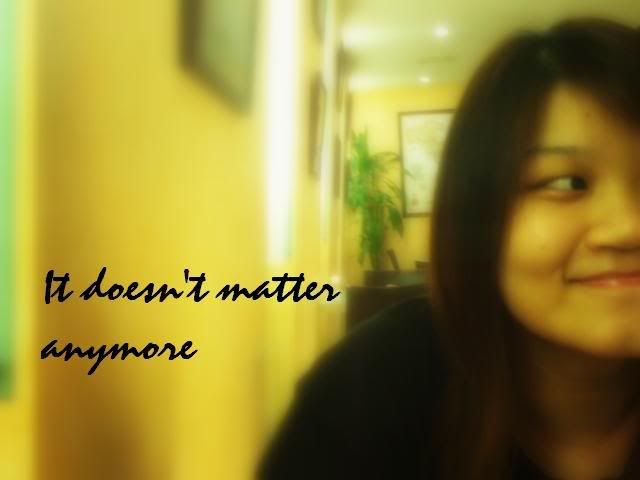 About ME


+25th Jan 1988.
+20 years old
+PSBAcademy.
+mhss.
+family.
+music.
+travel






Friday, January 19, 2007

I

LOVE

the kid's version commercial of American Idol!!Whenever I hear the commercial,be it I'm in my room or the toilet,I will rush to the teevee for a quick view even though I've watched it like umpteen times!

'it's pathetic,pathetic.'

HAHAHAAHAHA!!

It just cracks me up sooooooo damn much!=D

Anyhows,I've been pretty much up to nothing.Went down for a couple of interviews for the past few days;having cold wars with my dad,what's new?;things around me kinda got screwed,what a great start of the year!

But it's okay,since there's nobody for me to count on to and none that I can trust,I've learnt to take things in my stride.

I think lately,I've been jinxed or cursed for that matter,everything seems to be going wrong.Well,I don't know.Maybe I'm just down on my luck.Maybe.Oh yeah,nothing's gonna bring me down man!

Time flies.