Cindy.Chen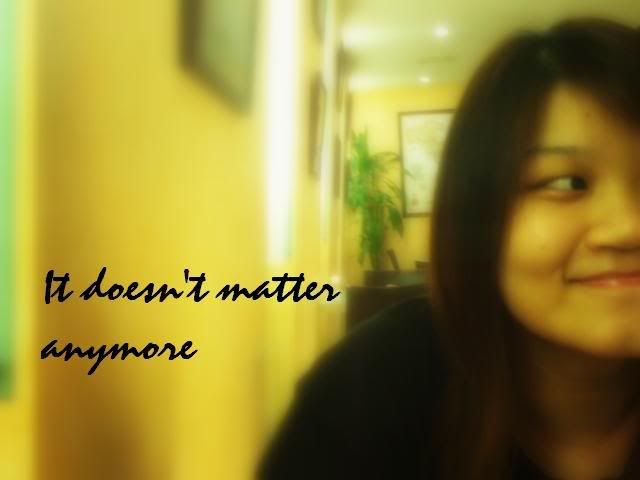 About ME


+25th Jan 1988.
+20 years old
+PSBAcademy.
+mhss.
+family.
+music.
+travel






Tuesday, January 30, 2007

I swear I can never believe such coincidence!

This post is gonna be quite irrelavant.

Yesterday,I heard from my cousin that this Taiwanese actress(Hsu Weilun) passed away in a car accident.What so coincidental was,18 years ago,another Taiwanese actress got killed in a car accident too,same month same date.And both were rushing to some show.

Okay,so that's not really freaky yet right?

Now,read this.

Apparently before the accident,Hsu Weilun was reading a magazine and the page she was reading,was the synopsis of DeathNote2.And the storyline stated that one of the actor will die on the 28th of January,in the show of course.Okay,so that's not the freaky part YET.

A few years ago,she launched her own book and coincidentally,on page 128,she wrote about Death.

I swear I can feel goosebumps all over my body when I was reading the article.

It is just so..unpredictable.Or maybe for this case,it's too.... .... ..... I don't know how to put it.
If you can read traditional chinese,you can read it from here.

Life is so damn fragile.Everytime when I hear these stuff,like people(especially young people)or worst,people I know of passed away,I will go weak and probably feel like crying out loud.And I don't know why,it just makes me wanna cherish life more.But then again,at the end of the day,it will just go back to the same old routine.

I don't want to live my life that way.I don't want to live my life in regrets.I really want to make the best of it because I don't know if I've ever tell anyone this before,but I don't want to live longer than 70 years old.You guys probably think I'm crazy but I seriously don't mind dying young as long as I know I hadn't been living my life in vain.Probably when my time is up,I will want to smile and leave this world and not frown and asked myself 'why didn't I do that?',get what I mean?

We will NEVER know what's gonna happen tomorrow.Really.
I HATE GOODBYES!I HATE IT!

Shit,what if tomorrow never comes?