Cindy.Chen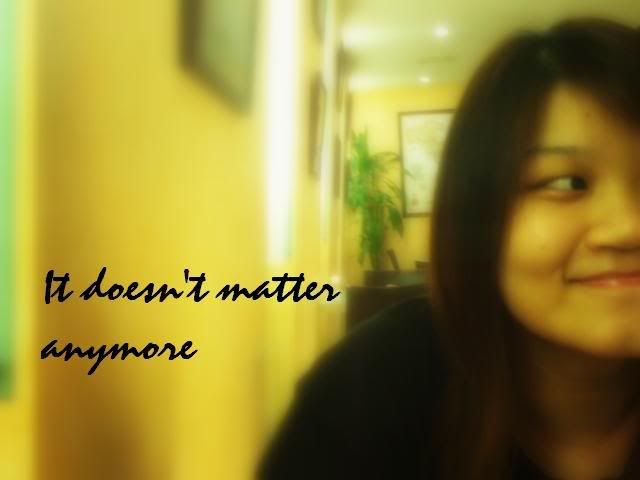 About ME


+25th Jan 1988.
+20 years old
+PSBAcademy.
+mhss.
+family.
+music.
+travel






Thursday, February 01, 2007

I'm seriously considering taking up a second job,probably in the night or something.

No,I'm not quitting this current job.I'm quite sure I'll be sticking to this job for a long time.FINALLY right?I don't know.This job seemed to be quite slack for me.I already had 2 days off in this week alone.Not shiok at all please,I need money!No work,no money!

And if you ask me am I really that desperate for money?

YES I AM!

I've never been so desperate before ok?Like what I've said before,it sucks to grow up.You have be RESPONSIBLE for your own actions and blah blah blah.I need to clear all my 'debts' from my dad.You guys may probably think I'm damn dumb when I was the one who initiated not to have anymore allowance given to me.But you know what?I feel better without taking allowance from him.It's like half-way through independance.I think my father is worst than loansharks,PLUS,if you're having a cold war with him,it just doubles up.I just can't wait to be debt-free!Then I'll be a free man again,literally.

I'm so budget now,it's like the things I do or feel like buying,I need to think not twice but thrice!OHMEGOD,I feel damn poor thing lah.

Anyone wants to be a Saint?