Cindy.Chen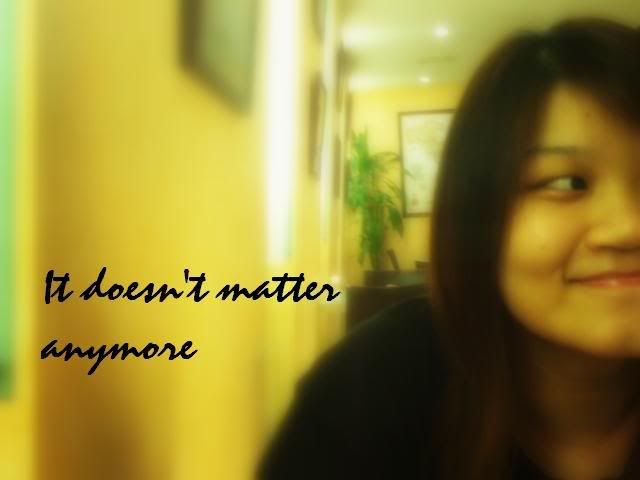 About ME


+25th Jan 1988.
+20 years old
+PSBAcademy.
+mhss.
+family.
+music.
+travel






Saturday, January 06, 2007

Sometimes I wonder,why is it that the people I know/the people around me are damn NOT STEADY one lor!Seriously,sometimes its damn frustrating to even think about it.I really envy those people who has got friends who are damn ON because I can never find that around me.No offence but it's true.

Yes,then I hear things like 'not everyone is as free as you' or 'I really have no time' or blah blah shit but isn't Life too short to be wishy-washy about?Again,no offence but it's true.

As a result,whenever I hear people say stuff like,

'let's go somewhere for a holiday'

OR

'let's do *this and that*'

I will just listen and habour no hope from it.

Ever heard of 'Empty Vessels Make The Most Noise'?yup,that's what I'm talking about.Damn sian one lor,everytime hear the same thing but no actions done.

What a stupid post.