Cindy.Chen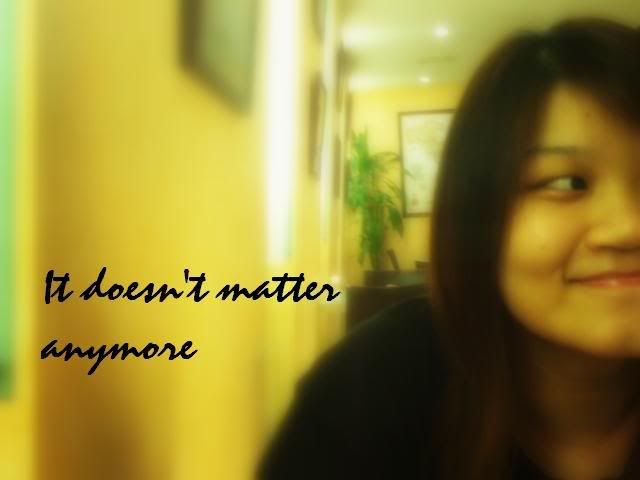 About ME


+25th Jan 1988.
+20 years old
+PSBAcademy.
+mhss.
+family.
+music.
+travel






Friday, February 23, 2007

Yesterday,my dad brought us to this pier near Marina Bay where we get to see all the sailors and OHMEGOD,the sailors are HOT MAN!!They were from Russia and there were so many of them!For a moment,i thought i was in my own paradise.HAHAAAAAAHAHAH!Now i know where do all the good-lookers come from.SAILOR somemore!awww~

Anyway,how do i know they were from Russia?Because my dad wanted to act friendly,one of the sailors was walking towards our direction,my dad was like,

'HI!where are you from?!'
'Oh,we're from Russia'

And poor guy,i think he got shocked or something.He was holding this card and when my dad said hi,the card kinda flipped off his hands.HAHAAHA!Funny shit man.

So we went for yet another seafood feast(getting quite sick of it though)at ECP and strolled around the area.

My sister and beppe left this morning.I didn't send them off at the airport because like i've said,i hate that kind of feeling.Woke up early just to bid them goodbye and help them pack some stuff and arrghh,the whole house seemed to be quiet again.

Oh well,am really looking forward to their next visit..which is still sometime away.Alright,here are some pics i've taken from the past days.



its some sista-lovin'!


our love-hate relationship;)


my dad went to hire some lion dance troop especially for beppe.wah lao,we don't even have that kind of treatments lor!


WHY 128?


i managed to touch the sharks too!(that's not my hand btw)


i think the face is super funny.we kept laughing at it.it looks like a smiley-face isnt it?


GIANT crab!


super ugly leh!come eat me lah?nanny nanny poo poo!


jelly fish!very nice!


we were on the beach,but it was raining.it's like finally im on a beach YET its raining.im destined to be white.


the jungle we had to walk though..never-ending.


mommy,beppe,ah ma and sis.


oh my,this is good!it's 'orh-be-bei with ICE CREAM!!!'


us at the seafood restaurant.

I've got somemore pics though.But i'm really very lazy to upload.So there you go!=)