Cindy.Chen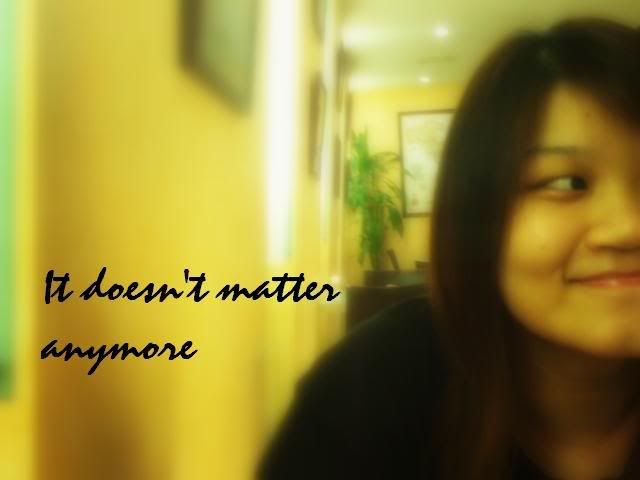 About ME


+25th Jan 1988.
+20 years old
+PSBAcademy.
+mhss.
+family.
+music.
+travel






Saturday, March 17, 2007

Bloody hell,MSN just refuses to sign me in!I'm fed-up!

Oh today at work,i saw this caucasian(probably a mixture of asian and angmoh) girl i swear with all my heart,i've

NEVER EVER SEEN SUCH A GORGEOUS GIRL IN MY WHOLE ENTIRE LIFE BEFORE!!I SWEAR SHE'S GUN-SHOT-DROP-DEAD GORGEOUS!!!

NOTE,

GORGEOUS!

Pretty isn't enough for her,she's GORGEOUS!!!I really wanted to take a picture of her so badly but my colleague was paiseh.=( I think she's the type of girl girls would turn les for and guys would dump all their gfs for.LOL!TRUST ME!You'll just keep looking at her.Wah lao,how can anyone be THAT GOOD-LOOKING?!

Now we know why the world's unfair.



Anyway,after work,went to catch a movie with my 2 girls!

Music and Lyrics is so good!

I realised i'll be damn happy when i watch a nice movie.Okay,who won't?HAHAHAAHAH!Have been going out with the 2 babes these two days and its great!I mean it's been so long since we met up and do some gossip-xchange so yah,its all good!=) Royce a.k.a Cobra(to me) joined us for dinner at Village(pronounced as Vi-la-jay i think!the one similar to Marche pronounced as.......)as a special guest because sam and myself didn't know he was coming.Esther master planned the whole thing.

Back to the movie.Esther made me laughed so damn hard(and loud)even before the movie starts.You know everytime before the movie starts,they'll have alot of trailers of other movies.So we came across this trailer which has Jessica Alba in it.

So we were guessing what show is it.And..

Esther:eh,what show is this ah?fireman ah?
Me:no,don't think so.

After 1 min,

Me:what the hell!?WHAT FIREMAN!?HAHAHAHAHAHAHAHAAH(as in,laughing out REALLY LOUD + ESTHER'S MANLY LAUGHTER)

I was too engrossed with the trailer because there was this scene which the man apparently turns into 'a man burning in fire'.So theorically,she was correct by saying FIREMAN.LOL!But man,it was hell funny lah!!We were laughing like some mad asses.hahaaha!

So after the movie,we went to Heeren because Esther wanted to get the Music and Lyrics album.HAHAAHA,she's totally crazy!

Alrite,i'm gonna go and bathe now!Pictures will be up soon,ciao!