Cindy.Chen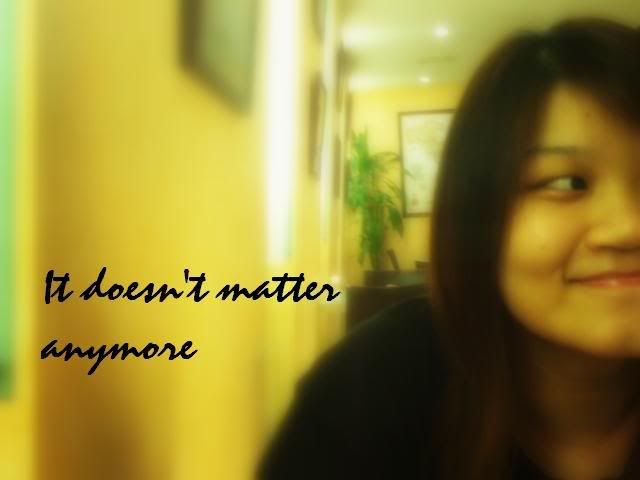 About ME


+25th Jan 1988.
+20 years old
+PSBAcademy.
+mhss.
+family.
+music.
+travel






Thursday, March 08, 2007

Hi all.

So it was indeed an earthquake in Sumatra.Yesterday i was msn-ing with Sam and i told her it was an earthquake because i could feel the tremour,she could still laugh about it.So Sam,there's some repenting for you to do!

I read the newspaper and man,the damages were massive.You know when you read this kind of stuff and yet you can't do anything about it,it gives me a very helpless feeling like i'm damn useless because,i don't know why also.I think i'm crazy.And it's not the first time i'm feeling this way,siao right?Like as if i can do anything to stop the earthquake in the first place.Oh well,but at least i can help to pray for them,i hope at least that helps.

I finally get to watch Dreamgirls!It was good!Although really,there was too much singing.Geez,where got people sing when they're quarrelling one?Maybe i should try that one day,on my father.Then maybe he'll just surrender.AWWWW!AWESOME!=)

Alrite,having lesson today.Sucks.