Cindy.Chen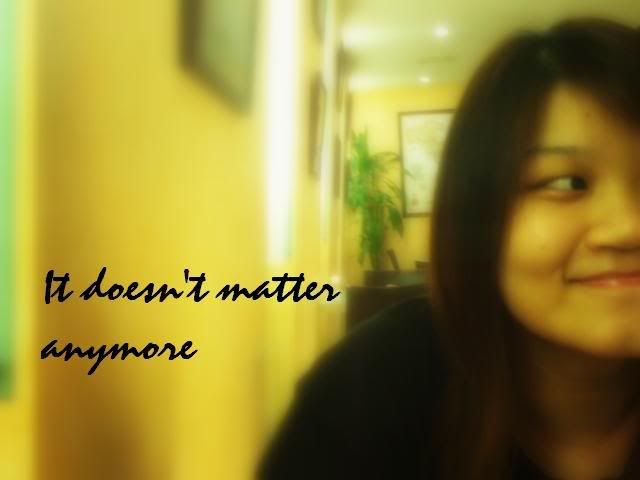 About ME


+25th Jan 1988.
+20 years old
+PSBAcademy.
+mhss.
+family.
+music.
+travel






Monday, March 26, 2007

I FINALLY WENT CYCLING!!!!!!!!!WOW,it's been so friggin long and my bicycle has turned damn rusty.

I feel so healthy now!

Okay,i know one day of exercise doesn't mean anything PLUS we went to Newton and eat.=.=" But harya,just let me be.

After Newton,guess what?We went back to Monk's Hill.Or rather,we sneaked in.I swear i felt like a monkey,climbling up and down the gates and the rillings.

'Cheap Trills',as quoted by Christy.

Then what's expensive?

'Bungee jump',quoted by Christy again.

But yea,it was not too bad i guess!Except the part where we got freaked out when we were walking back because there was this indian man standing at the gate,semi-naked.But oh well,ONCE in a while,treating ourselves with some CHEAP trills is pretty alright i guess!LOL!I'm damn sure we weren't the only ones who sneaked it.The gate says it all.HAHAHAAH!

I told Christy,last time we were thinking of ways to get out of the school but now,we're thinking of ways to get into the school,so ironic right?

I miss Monk's Hill leh!