Cindy.Chen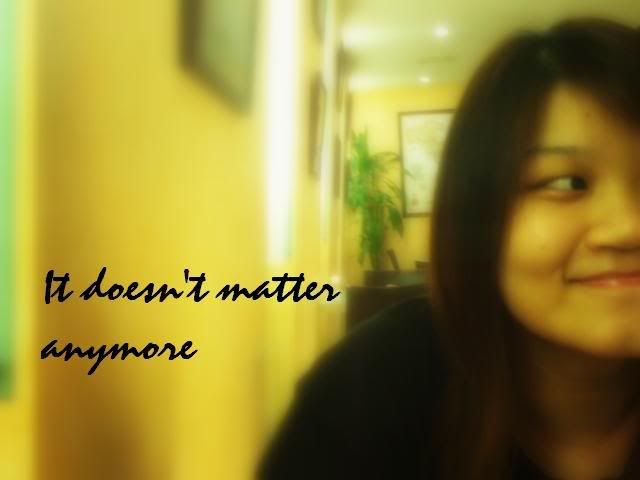 About ME


+25th Jan 1988.
+20 years old
+PSBAcademy.
+mhss.
+family.
+music.
+travel






Tuesday, March 27, 2007

I was friggin pissed off in the afternoon when someone stood me up.
And then i realised,how many 'friends' i ACTUALLY HAVE.

But,i've finally found this song which i've been looking for damn long!So,i'm damn happy!!



YES,it's from the trailer of Prison Break 2.I fell straight in love with the song when i first heard it!

In the end,it wasn't even FRIENDS who cheered me up,not even a word of concern whatsoever.Am i really such a lousy friend to others?Okay,i don't really give a damn anymore.Well,i've finally got the answer on what life's all about.It doesn't pay to be nice to people because all you get is basically,well,nothing.

Ironically,it was A good song which earned the credit on making me feel eased.

HAH,can my social life get any worse?Tell me about it.