Cindy.Chen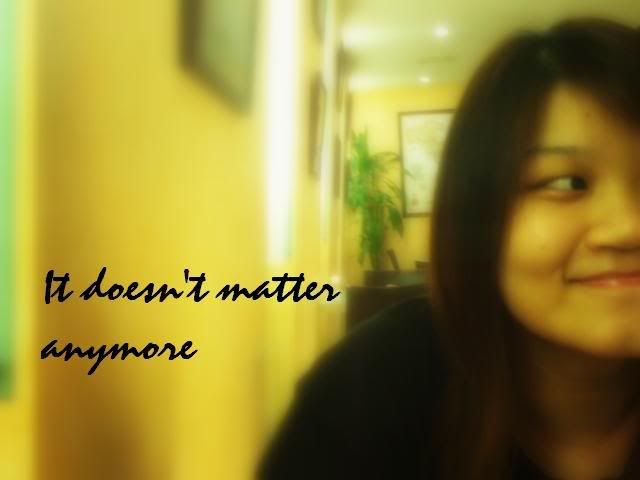 About ME


+25th Jan 1988.
+20 years old
+PSBAcademy.
+mhss.
+family.
+music.
+travel






Wednesday, March 07, 2007

My new maid has arrived,well since yesterday.The previous one was funny when she called me (yes,you guys know what she called me) but this current one is even MORE funny.She asked me how should she address me and i said just call me Cindy.Guess what?I don't know is it because she didn't get my name or she doesn't like my name,the rest of the day i've been hearing..

'Excuse me excuse me.'

Yea,i think i'm mentally prepared i'm gonna hear this for at least a year or so.

So anyway,just now i felt the tremour again.This is the fourth time i've felt it and its also the most serious one i guess?I could feel the whole building moving and boy was it giddy.I don't know isit earthquake or not but i'm pretty positive it is.Okay,let's hope it's not.

WORK IS BAD,I HATE MY JOB!

I bet you guys probably see it coming but seriously,not me.I really thought i could work long for this but DAMNIT,KAREN TAN,you make sure you go boycott the shop AFTER i leave ok?DO ME JUSTICE!

Okay,i'm off now!