Cindy.Chen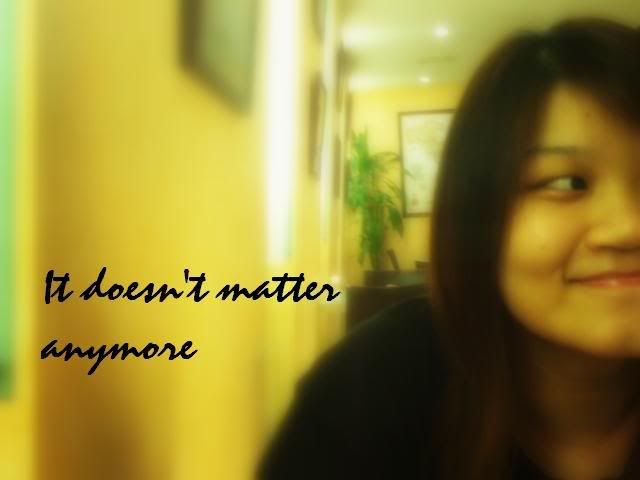 About ME


+25th Jan 1988.
+20 years old
+PSBAcademy.
+mhss.
+family.
+music.
+travel






Friday, March 02, 2007

The weather is oh-so-good to sleep in!;)
It's March already!

Anyway,school has resumed and man,yesterday's lesson was TEDIOUS!!I don't understand how my dad can actually love Accounts so much.Luckily that 'supposed-to-work-for-him' deal was off,i can't imagine handling it now.

Recently,my work schedule has gone haywire.I've been working on alternate days this week and well,its not all that good.There are days when i'd suddenly wake up thinking that i have work on that day when i don't.And i'm kinda in a 'off-track days/dates syndrome'.You'll probably be hearing me asking..

What's the date today?

OR

Today what day ah?

...not suprisingly,5 times in a day,so don't get irritated.I've warned you.

So anyway,back to school.Finally get to see my classmates after nearly 2 months!And i really adore the ladies in my group!=) Probably because of the age gap or something,i feel like a 'kid' in the group.They are all very nice people though!;)

Lecturer,don't talk about it.He's the most boring lecturer so far.EVEN that Mr See is better than him.=x I swear i dozed off several times in class yesterday and refused to go back to class after the toilet break.

DAMN,i suddenly feel like eating Newton's carrot cake!!!!!