Cindy.Chen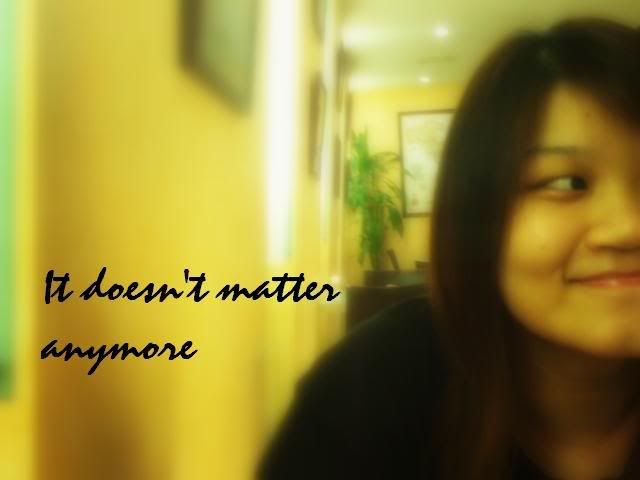 About ME


+25th Jan 1988.
+20 years old
+PSBAcademy.
+mhss.
+family.
+music.
+travel






Tuesday, April 17, 2007

Did i forget to mention how early i woke up yesterday morning to get myself prepared,took a cab down and only to realise the library only opens at 11am!?

Yah~

I was being a smart alec.I thought to myself the day before,

'maybe i should wake up early tomorrow,go to the library and use the computer den go to work,wah i'm damn clever!'

I THOUGHT.

IN THE END,all for nothing.And wasted my $5.40.

AND!SURPRISE SURPRISE!!I ACTUALLY borrowed a book from the library.It's been YEARS since i borrowed or even,read a book.And,i'm damn addicted to it.

While on the way home from Esther's house this morning,i read instead of falling asleep on the bus.I'm the sort who can't read on the bus because i'll feel damn giddy after that,but,the book kept me going.I don't know how,but it did!

After i reached home,i bathed and i thought i'll hit the sack right away but i was wrong again.I told you guys before,sometimes i'm quite impressed with myself too.I actually continued reading until my stomach decided to call for some McDonald's breakfast.Even so,i was still pretty engrossed with the story while munching on my sausage mcmuffin.

Amazing lor.

Oh,and if you're wondering.I'm using my own computer now.It's suffering from serious mood swings lah.TSK!

Revisions,here i come.SIGH!