Cindy.Chen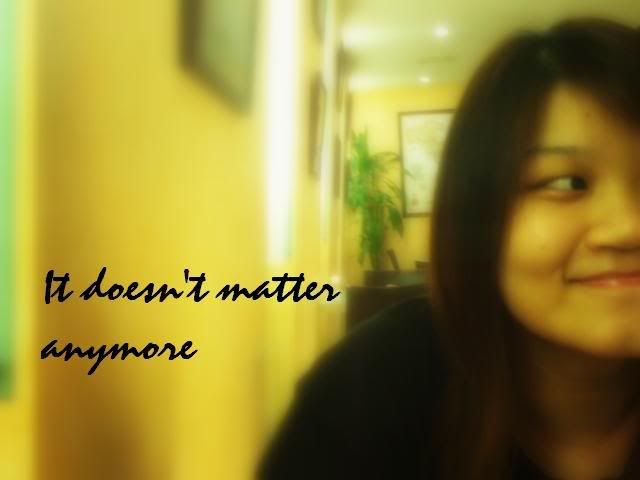 About ME


+25th Jan 1988.
+20 years old
+PSBAcademy.
+mhss.
+family.
+music.
+travel






Thursday, April 05, 2007

So my dark eye circles are re-appearing again.

Yesterday's conference with primary school friends lasted for a good 5 hrs 23 mins and 36 sec.All the way till 5 am!They have killed a gazillion of my brain cells.

Boys will always be boys.They will dig out all your past embarrassment and laughed about it IN YOUR FACE.And i'm suprised they still remember certain incidents which i don't becus i've always thought i was the only one who will remember things which people don't.

Anyway,we'll be going out on Saturday and i hope there won't be any awkward moments.

E.g:Playing with hp/keep smsing = AWKWARD

So i was thinking to ban all handphones but then again,i think they will think i'm crazy and just ignore me like they always do.

I'M USED TO IT.

HAHAHAHAHAHAHAH!

Miao is having exam today.Poor her,have been chiong-ing her revision these days until she's so stressed out!I think soon,will be my turn.DAMN!