Cindy.Chen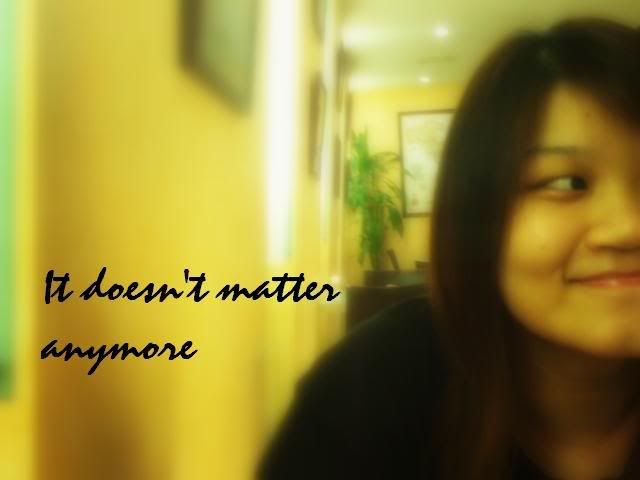 About ME


+25th Jan 1988.
+20 years old
+PSBAcademy.
+mhss.
+family.
+music.
+travel






Sunday, May 20, 2007

I'm so bored!It's been awhile since i've had time to laze around!4 days straight,how shiok?!But man,it can get really boring.All i do is eat and sleep.I'm too lazy to even shit.



Had alil chat with Elena just now,and i'm really very happy to see her in love now!Yah,i can't stand talking to women who are in love.HAHAHAAHAH,yah lah,SOUR GRAPE CAN?!It's so funny how one day the person can be single and then the next,she's attached.And for her case,she could predict that day was her last day on being single.WTH right?LOL!



Now i'm thinking where to go when my sis comes back.

Ok,i don't know what else to update.Anyway,i'm just so glad blogger has the auto-save thing now!CHEERS!!NO MORE SUDDENLY-DISAPPEAR-AND-WASTED-HOW-MANY-MINUTES-OF-MY-LIFE POST!!YAY!!