Cindy.Chen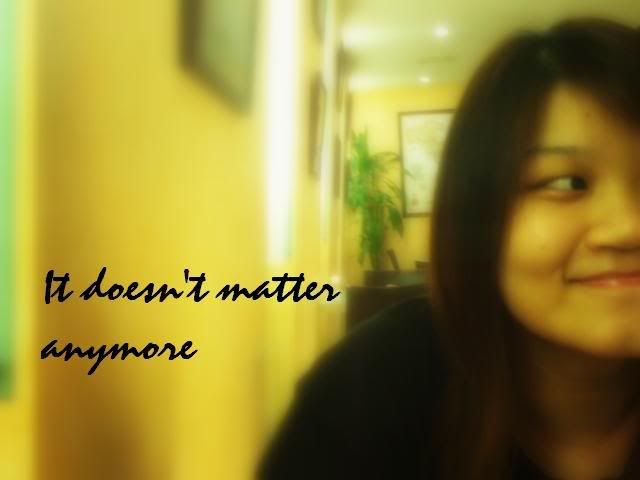 About ME


+25th Jan 1988.
+20 years old
+PSBAcademy.
+mhss.
+family.
+music.
+travel






Wednesday, May 23, 2007

Yesterday was damn shiok.TV marathon from 12.30pm to 12.30am.HAHAHAHAHAAHAH!It's been damn,damn,damn long since i can actually do that.

Anyway,it was my first time catching the new season of Beauty and The Geek.Okay,i don't know if it's the new season or what but yah.

So it came to this part whereby the guys had to go to a room for some 'challenge'.And,one conclusion after watching the show.

Throw a naked talkative woman infront of MEN and all they could and will ever notice will be,'SURPRISE!'TWO BOOBS.

I mean,fine,which normal man wouldn't,right?But do re-read the above sentence.

They didn't even notice how talkative this naked woman is because all that is present to them are nothing but well,two boobs(obviously?!).What can i say?Shallow.

Now some MCP may probably hate me to core and may even think i'm a FCP(if,of course,this definition even exist)but sorry hor,i'm not.

I suggest you people go watch it.Somehow,it seems to me that people who reckon they have 'better brains than others' could be the most annoying species of mankind.Or rather,they ARE the most annoying species of mankind.I just need to say this sentence.

'KIANG TIO HO,MAI KAY KIANG.'
THANK YOU!