Cindy.Chen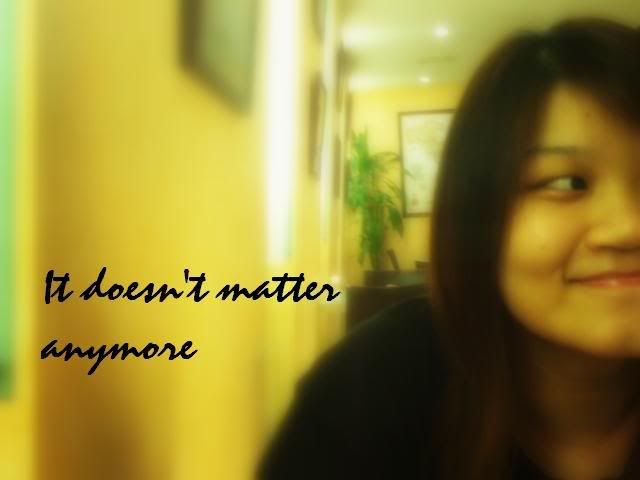 About ME


+25th Jan 1988.
+20 years old
+PSBAcademy.
+mhss.
+family.
+music.
+travel






Saturday, May 05, 2007

Yesterday was out with karen bitch.It was nice catching up with her becus i don't know why when we talk,we always have endless topics.BUT,you can't talk to her more than 2 hours on the phone,she will moodswing.

We went to TBP's Mos Burger for her first fish burger.lol!Wah it's really damn nice lah,i can eat it everyday.I really don't mind.So after that,she wanted to explore my school so we went back and walked around before heading to my grandma's house.I have some pictures but i'll probably upload it some other day becus i'm rushing to work!

After which,we went to Bugis for some Mango Ice.WAH IT'S DAMN GOOD LAH!HAHAAHAHA!That bitch knows me well,damn.

Ok,will update more IF my computer is working tonight.CIAO!