Cindy.Chen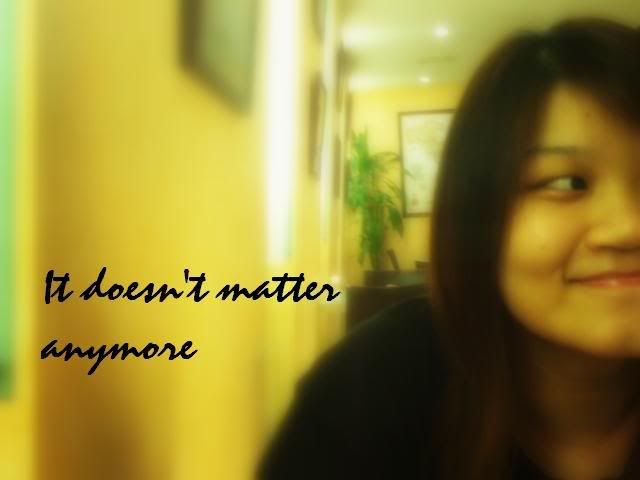 About ME


+25th Jan 1988.
+20 years old
+PSBAcademy.
+mhss.
+family.
+music.
+travel






Monday, June 25, 2007

This is what my sister and i do on MSN.Very unglam of her.


i was telling her she looked damn funny when she looked into the webcam,expressionless.

*The self-proclaimed PROFESSIONAL ACTRESS*


Scared.


Act GONG.


Need i say more?

Every half and hour,she'll say she's hungry and starts finding for food.So basically,all i do is to sit there and watch her eat.Little wonder why she's born in the year of PIG yea?FOREVER HUNGRY one!

Anyway,speaking of eating,went to have steamboat dinner just now.Both Sam(s),Christy,Wiki,Wiki's bf(Raymond) and myself.Ultra nice!We were so full man.Sam Heah and myself started eating from 7.30 to about 10 plus but now,i'm feeling better becus i've just completed my big business.So many business these few days!

And my fart is damn smelly.HAHAHAHAHAHAH!