Cindy.Chen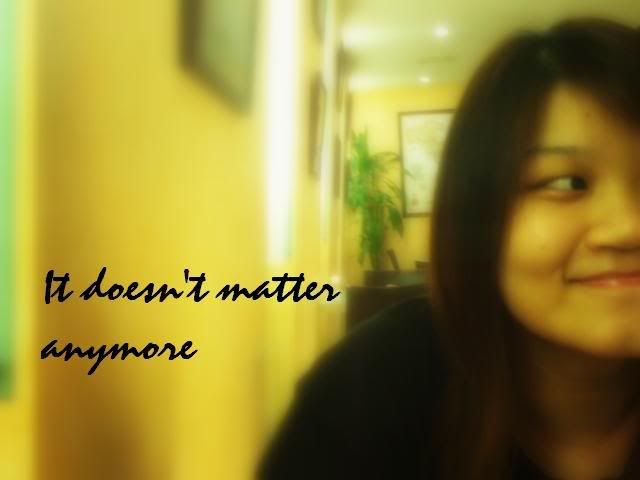 About ME


+25th Jan 1988.
+20 years old
+PSBAcademy.
+mhss.
+family.
+music.
+travel






Wednesday, June 13, 2007

Went to eat steamboat with Christy,Kelvin,Wiki,Wiki's bf,Pk,Sam Chua and Wendy on Sunday.It was okay only,not as nice as how Esther describe lor.So wanna smack her!HAHAAHAH!

Sometimes i find girls can ask really stupid questions.

That day while walking back to Christy's house after steamboat,Wiki's bf started to sneeze A FEW TIMES.And then..

Wiki:Dear,why you keep sneezing?

Eh,hello?!Like as if you can control hor?Wah lao,damn joker she.

I was like,

'wiki,what kind of stupid question is that?!'

I guess she was trying to 'create some topic' lah.HAHAAHA!It's like asking..erm,ok,i can't find any example but yah,it's damn lame can?

My dad drove us to Newton to get some supper just now and i'm so damn full man!Anyways,i'm so glad my sister will start flying to Singapore by 27th Sept!This means that she'll be coming back more often!

O'righty!Gotta go and catch some beauty sleep now.Ciao!