Cindy.Chen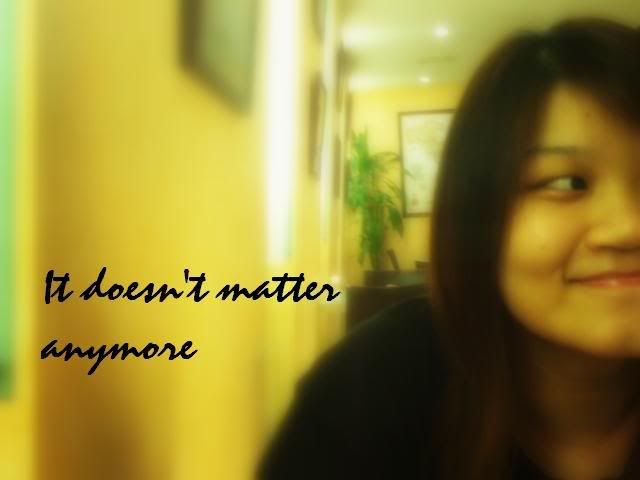 About ME


+25th Jan 1988.
+20 years old
+PSBAcademy.
+mhss.
+family.
+music.
+travel






Friday, June 08, 2007

Work as usual.Ivy Lee went to the shop today.Pretty average looking actually BUT!!DAMN!She doesn't even look like she's a mother of three kids can!?!Her figure is flawless and her waist is 27inch only.Please hor,mother of three,27 inch is like WOAH ok?

Ok lah,IF i'm a taitai,i'll go for Marie France.If not,i think Mary Chia is quite good also.
HAHAHAHAHAHAHAHAH!

ANYWAY,after work,went to meet up with Ms Soo,Christy,Pk and Aaron.It was quite last minute but since they were meeting at Taka,i thought it was very convenient for me.So because i wanted to opt for something 'healthier',i suggested to eat Subway.IN THE END,when we reached Cineleisure,it was closed.DAMNIT!I want to eat healthy also cannot.SHIT!

SO,ended up eating Yoshinoya,and saw Steven Lim.

I everyday see him one know!I can never forget that stupid question he asked me,

'Excuse me,are you a Chinese?'

He is hilarious.HA HA.

I want to comment on something but i'd better not.IN CASE anyone sue me for defamation.Yah i know,not as if i have a famous blog but eh,you may never know man.I might become XiaYu.

Right,i don't want to wait for my elder sis to come online already.I'm tired.Ciao!