Cindy.Chen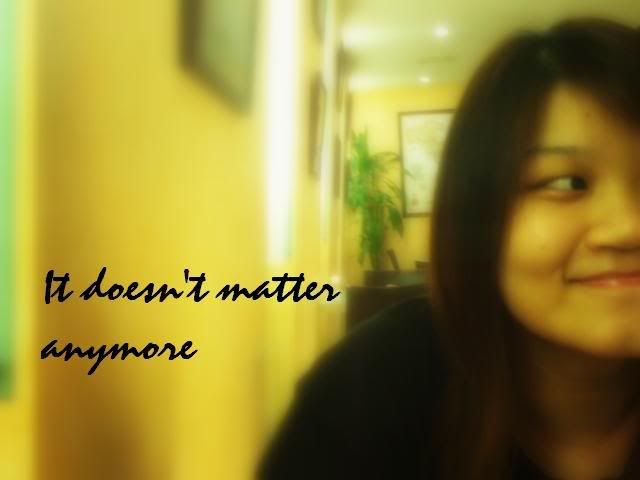 About ME


+25th Jan 1988.
+20 years old
+PSBAcademy.
+mhss.
+family.
+music.
+travel






Monday, July 09, 2007

Okay,so my exam is like 5 days from now and i haven't even touched the book yet.What's new man?!I don't know why but i've been feeling so tired these days that i dread to go out.I'm already acting like a 40-year-old even though i've yet to hit 20.DIE!

Met up with Jumay on friday after my work and did some catching up.In fact,ALOT.Right,Jumay?

For the past few days,my house smelt like durian!My pimples are popping up all over my face,my shit and urine smells like durian and my breath,OHMYGOODNESS.HAHAHAHAHAH!Okay,too much details but you know what i mean.My aunt bought like 70kg of durians which costs 500+bucks!SIAO!!MY ONE MONTH PAY LEH!And dad can actually say,

'OK what!Quite reasonable.'

Tsktsktsk,i don't know what to say.

Ok lah,for a week of durian aura in your body that even your waste smells like durian,i'd say 500 bucks it's quite a good deal.=D

I think Celine should be cursing me now while reading this.I wanted to eat the durians while webcam-ing with her and her immediate reaction was,'NOOOOOOOOOO!!!'

HAHAHAHAHAHAHAH!

I'm not mean leh.It's only fair what,she everytime MADE ME WATCH HER EAT INFRONT OF THE WEBCAM,you know it's damn tempting not?You don't know right?!

I'm so bored now,damn!