Cindy.Chen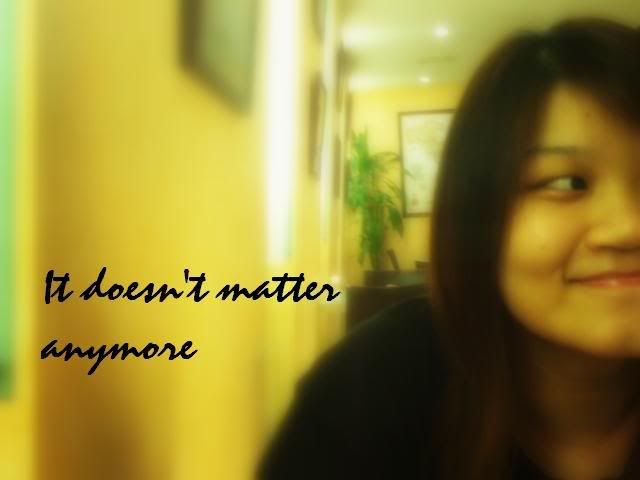 About ME


+25th Jan 1988.
+20 years old
+PSBAcademy.
+mhss.
+family.
+music.
+travel






Thursday, July 05, 2007

Today started work at 9.30am!Wiki joined me today as we needed alot of people to help us with the stocktaking.Had our lunch and Wiki was talking to Christy on the phone when their conversation led to something like,

wiki:its ok lah,when we go australia you let us sleep on the bed ok?me and raymond.
christy:(dont know what she said,but probably something dirrrrty!HAHAHA!)
wiki:harya,nvm one.at night if you hear 'ah ah',just pretend you never hear lah

And i was already on the verge of laughing.

So after Wiki passed the phone to me,i continued the conversation with Christy.

me:so christy,now we know when she *ahem* she goes 'ah ah'.

And both of us starting laughing,oh,and Wiki too,laughing at herself!HAHAHAHAH!It was damn funny i swear!!

Anyway,heard from Wiki that a friend has gone missing.Although i'm not really close to that friend but i really hope that person will be fine and please go home soon!Everyone is very worried!

HAHAHAAH!look at this!