Cindy.Chen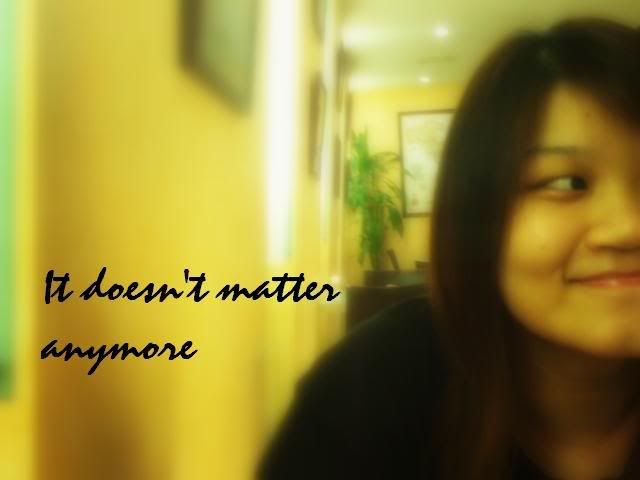 About ME


+25th Jan 1988.
+20 years old
+PSBAcademy.
+mhss.
+family.
+music.
+travel






Sunday, August 19, 2007

I'm so tired that I think i'm gonna collapse anytime.I've been working nonstop for this whole entire week,it's killing me soon!This week is seriously hell.

Yesterday ended work at about 9 plus and after which,i headed down to give tuition until 11ish.Reached home;don't even bother to wait for my hair to dry up;hit the sack right away.Haha!Okay,actually i'm coping quite well.Infact,it was my supervisor who was like,

'eh,you don't stress yourself leh.'

After about 6 hours of sleep,got myself ready and headed down to Parkway Centre for this roadshow.It's only for a day so i thought it was okay.Then this lady approached me and asked if i'm interested to join her company,some children development thingy and actually i'm still thinking if i should go ahead.But then again,i think i'll be committing suicide indirectly.I think i've become such a workaholic,it's not even funny at all.

One is at Taka,which i don't intend to quit anytime soon.I've quit far too many jobs i'm quite embarrassed to really name out all the jobs i've worked before.
And then there's tuition,which i just started a month ago.Two tuitions to be precise.
And then there's school,well,soon.

So i'm thinking should i take up the job offer.I really don't mind since she told me the timing is very flexible.Yea,i know what you're thinking.Why so 'piah' right?I also don't know leh!Initially it was about money,(and ok,it's still is!my debtor is living with me,hello?!)but now it's more like occupying time.I think i've too much time to spare i feel like i'm wasting my life away.So,might as well..you know.How?Suggestion leh.