Cindy.Chen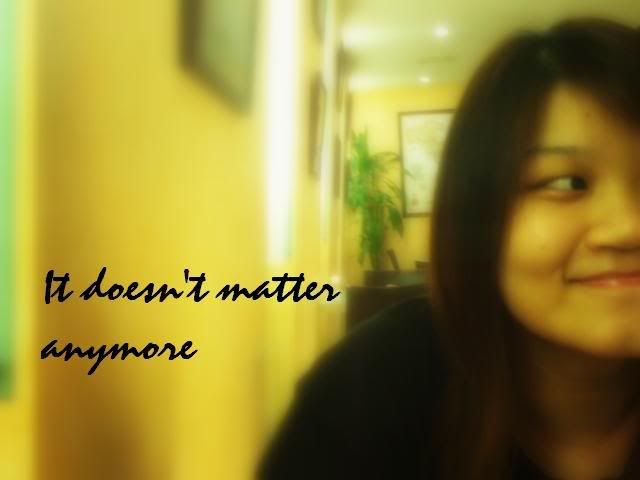 About ME


+25th Jan 1988.
+20 years old
+PSBAcademy.
+mhss.
+family.
+music.
+travel






Sunday, August 12, 2007

KAYAKING IS SO FUN!!!!



Okay,minus the part where I got seasick and started vomitting while kayaking.That's multi-tasking!HAHAAHAH!But seriously,it was damn cool!..and I looked like a lobster now.



I can't believe I actually woke up early in the morning just to go kayak with Elena!I thought I'd backout last minute,but noooo!My dad asked where was I going and he was so surprised I can actually wake up in the morning just to exercise.So,he volunteered to send us to ECP since he's got nothing to do anyway.=D

I regretted drinking that cup of milo.As those who know me well enough,I always skipped breakfast because..okay,PARTLY because usually by the time I wake up,it'll be noon already.But,there's another reason to it.I will feel really uncomfortable after eating and will probably start vomitting soonafter.I'm not bulimic,mind you.It's just how my body system works.

Okay,so Elena and myself carried the kayak to the shore and kept trying to get up on it.After several failed attempts,we finally got on it.Luckily there wasn't any cute guys around.LOL,very unnecessary,I know!Then we started paddling and paddling,rather aimlessly I would say.

I don't know why but when I get really tired or excited,I will start talking and talking that probably 3/4 of the things I said don't make any sense at all.And that was what I did.I kept talking and asking her questions and kept woo-ing when the waves hit our kayak.Hehe!It is a sort of entertainment for me lah!

So we paddled to the middle of the sea and was so exhausted that we just stoned there and let the waves do the work.Then,it got to a point where I got really dizzy and started vomitting.I never knew I had seasick lor.Sickening!I felt so much better after vomitting so we continued to paddle back to shore.

While paddling,we saw this group of youngsters,

E:eh cannot cannot,we must co-ordinate ah!if not very paiseh.

SIAO!

HAHAHAHAAH!So after the group past us,one of the guy paddled back and said hi and,

Me:har?your friend ah?in the middle of the sea still can see your friend ah?
E:no.i don't know him leh.
Me:what?!can you don't anyhow talk or smile at strangers?!and what's that smile on your face?
E:no mah,he smile then i smile lor.have to be friendly what!and he's quite cute.

Elena,by loyal can?!This kind of miscellaneous stuff can just leave it to me.HAHA!

Anyway,the other day while working,Kaijia stopped by my workplace with her friend and again,another one that loves to appear from nowhere and give me a shock.Seriously,although I'm trained from being 'hung tio',sometimes I will still 'tio hung' leh.And it's always when I suddenly think of the person then the person will appear.This is scary shit!OKOK,I shall think of Edison day and night to appear at the shop!Heheheheeeeee!

Alright,pretty long entry!To make up for the lack of updates lately.I know not as entertaining but whatever man,you still read till the end right?



My msn conversation with Elena just 5 mins ago.Please don't laugh.Don't even urm-chio.




See people.This is what you get when you ask me to go sun-tan,LOBSTER.