Cindy.Chen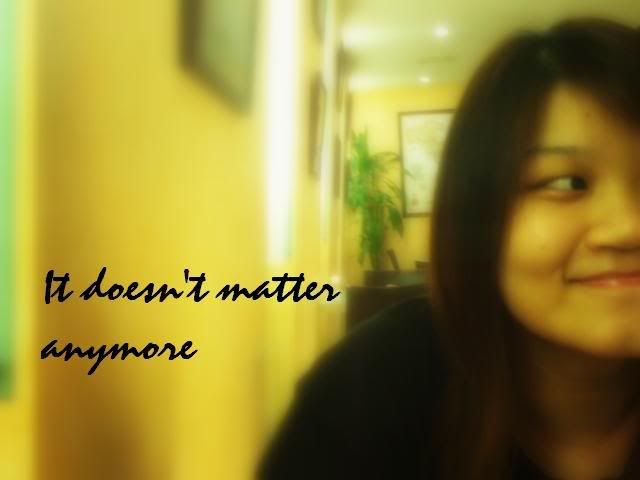 About ME


+25th Jan 1988.
+20 years old
+PSBAcademy.
+mhss.
+family.
+music.
+travel






Tuesday, September 04, 2007

While working at the centre on Saturday,this parent wanted to pay a payment for his child,

Me:Sorry,what's your mode of payment?
Parent:Money.
*slience for about 5 seconds*
Me:Har??Yah I know,as in what are you paying by?Cash,Credit Cards or NETS?
Parent:Ooh,erm by NETS.

HAHA!My god.I almost died of laughter,again.Kaijia said I was damn mean,but,okay maybe I was.Just take my comments with a pinch of salt okay?

I cancelled the tuition today because i was friggin lazy to travel all the way down to Simei.Morever,it was raining so heavily.AND,i'm sick PLUS that time of the month is here.So yes,enough excuses to cover me up.Hee!

Cel is coming back on Wednesday!This means,5 more days and i'm off to Taiwan!!YAY!!Can't wait!I think i've been working too hard,i deserve a break!I think everyone's going on a holiday this month,it's pretty cool.Time to unwind yourself people!

My post is getting damn boring thesedays.No pictures,no new updates.Sai.I meant,Sigh.