Cindy.Chen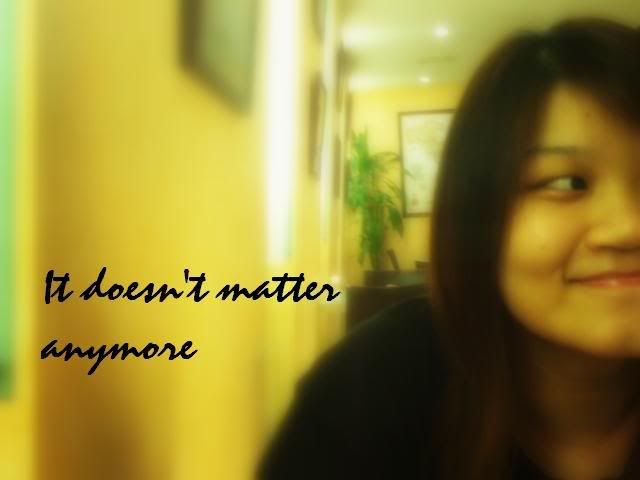 About ME


+25th Jan 1988.
+20 years old
+PSBAcademy.
+mhss.
+family.
+music.
+travel






Tuesday, October 30, 2007

Changi Airport Terminal 3 preview
Went to have a look at the new T3 yesterday with my relatives since miao is working there and she've got the tickets for us to go.It is huge man!Very spacious and high tech.It wasn't very crowded because the preview was meant for the staff and their families only,that's why we get to roam around quite freely.The new A380 will be in T3,so imagine how big the runway is?!


tsktsk!skiving!


erm..right.


i'm leaving..on a jetplane don't know when i'll be back again~

Anyway,Celine is coming back this Sunday,yes again.Ever since her airline started flying here,it seems like lady luck has been on her side because she always get called on when flying to Singapore.Usually if you're from whichever country they are flying to,it's almost unlikely they will call on you,so yea,she's been pretty lucky.

I've been trying to find things to update lately but i really don't have!I don't know how some people can have the time and things to blog about daily but i'm really impressed.

Anyhoos,Wiki and myself are gonna start on this 'tuition coordinator' thing next week and hopefully it will work out because both of us are really in need of $KACHING$!It is never enough ok.

Life's such a bitch.We study,for money.We work,for money.We worry no money.Everything also money!I wish i can go back to secondary school life when i can solely survive on a bus concession with UNLIMITED RIDES.And even with only 2 pathetic bucks on me,i can still travel all the way to Changi Airport,TO AND FRO,and still can afford to grab a bite with that $2. I think taking cabs are even cheaper than taking bus now.

I really envy those with bus concession!

Okay,i know you guys must be trying damn hard to figure out what she was trying to say.Don't worry,you're not alone.I don't understand either.


'i dont want you already!'

'i want go tiong bahru plaza'


I know,really,we can get THIS LAME.Apparently,Celine was 'trying' to see what was i drinking.