Cindy.Chen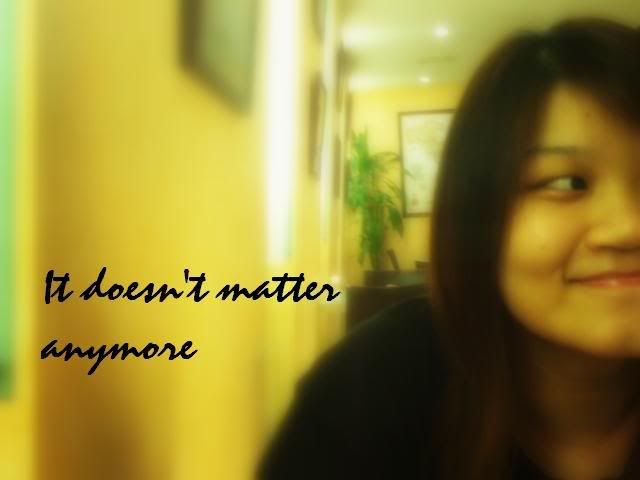 About ME


+25th Jan 1988.
+20 years old
+PSBAcademy.
+mhss.
+family.
+music.
+travel






Wednesday, October 31, 2007

My face complexion lately has been CRAP i tell you!!I've never seen so many pimples on my face before,as in really ALOT that i can cry my lungs out.It's very demoralising which is why i'm avoiding looking at the mirror nowadays.

Everyone who knows me will know that i'm super sensitive when it comes to pimples popping up on my face but it seems like i can't do anything about it anymore,it's getting from bad to worse.I'm not vain but it really affect one's mood when you see what you don't wanna see in the mirror.GET IT?!No,you don't.

ARGHH!

I don't know why but i feel like going KOREA!!!My dad is going in december!Can i cry now,like now?Super know how to enjoy himself.This was my conversation with him,

Me:eh daddy,then what are you gonna eat in Korea?
Dad:don't know?but i'm sure got vegetarian food lah.
Me:yah,kimchi lor.anyway i think that's the only food you can eat.HAHAHAHAH

By the way,he's a vegan.

Anyway,i think his main purpose to Korea is not for the food but more for the scenery.

DAMN!Money please come rolling in,i need you desperately!