Cindy.Chen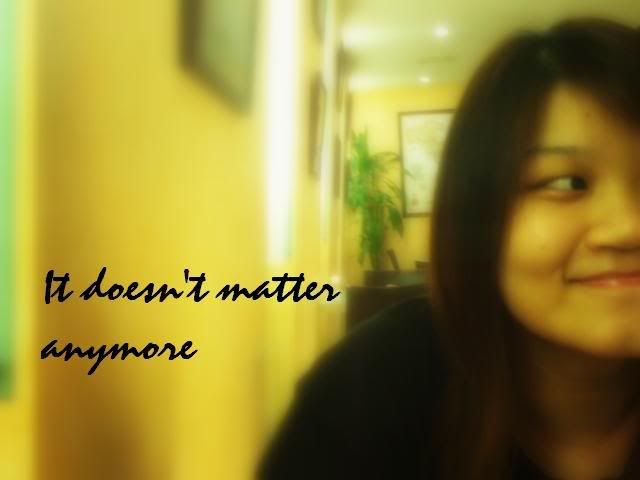 About ME


+25th Jan 1988.
+20 years old
+PSBAcademy.
+mhss.
+family.
+music.
+travel






Tuesday, January 01, 2008

I'm here,sitting on the sofa in the living room,typing this entry and watching Miss USA 2007 on channel 5,with a sandwich on my hand and mineral water on the table,on new year's eve.WOW!!!What a nice way to welcome the year 2008.

I could still vividly remember what i blogged,what i was doing and what i was thinking on this exact date a year ago without looking at my archives.

Although i'm someone who dpesn't believe in New Year Resolutions because i don't do what i ought to half of the time like i've mentioned before,i think i shall set some for myself for 2008.Just for the fun of it and to see if i'm capable of doing what i aimed for myself.We shall see when 31st December 2008 comes.:)

Anyways,Saturday saw me out with Elena.Went to eat Sakae Sushi at Wheelock Place as well as to repair my problematic phone.Did alot of catching up with each other's life,well,HER life.



HAHAA!i really like this pic alot!she looked damn cute!CAN SEE HER FULL SET OF TEETH LEH!!AMAZING!


Super act cute!


see,cheeky monkey


tsktsk..tell me about it.

HAPPY 2008 EVERYONE!!
Till den.