Cindy.Chen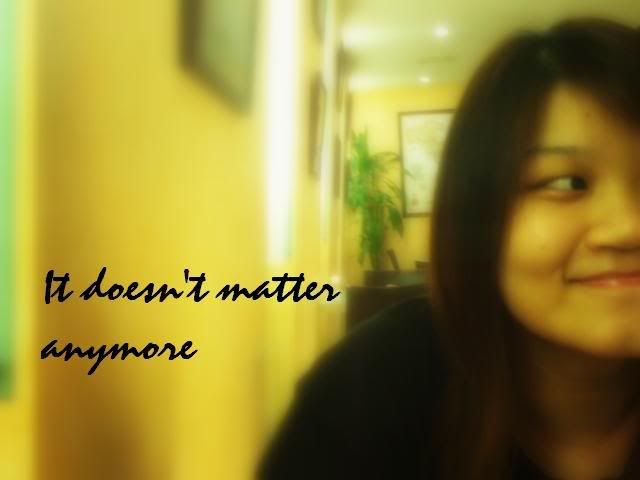 About ME


+25th Jan 1988.
+20 years old
+PSBAcademy.
+mhss.
+family.
+music.
+travel


Sunday, December 16, 2007
I've been staying up late these few days and it's not very healthy.When i say late,it can range from 4-7am but funny how i always managed to wake up before the clock strikes 2.Not something to be proud of,i know!

Anyway,i love chatting with Kim Carter on MSN!

I think we always have endless topic to talk about.Especially HOT GUYS because we both shared the same taste.It's really very rare to find someone who share the same views as you!And i think i can relate to her somehow.We're quite similiar in a way!That's why we can click so well even though we weren't really classmates back in secondary school days.

I was telling her if we were classmates,we'd have already gone crazy over guys a gazillion times!Sorry,correction.We'd have already gone crazy over HOT guys a gazillion times!It's really not something we can control.I wish we could,but we can't.There's no remedy to it,yet.

I'm thinking should i just get my ass off the bed and start packing up my room since i've been procrastinating to do so ever since..ever.Did i mention how cluttered my room is?

Take a look.

Ok,i know it's time to take those posters off the wall.Damn old school.But then again,i think i won't.Neh neh li bu bu!

Fine,i shall go clean up now.Can't stand the sight of it too.