Cindy.Chen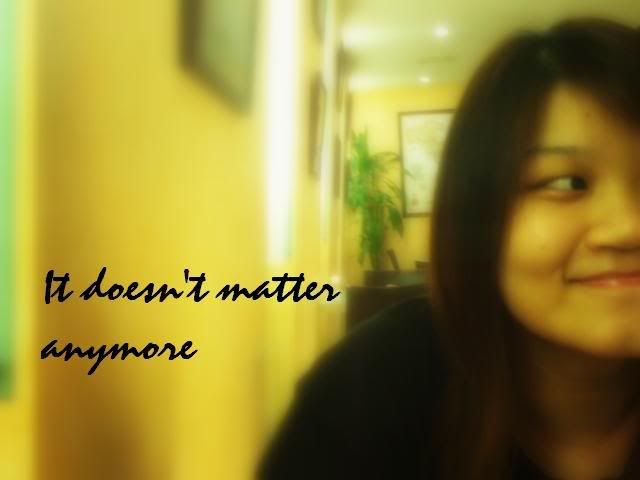 About ME


+25th Jan 1988.
+20 years old
+PSBAcademy.
+mhss.
+family.
+music.
+travel






Thursday, December 13, 2007

Picture post!

Took a few pics using my new baby!:D It makes me high..like i can touch the sky.Ok,don't mind me.


HAHAAHA SORRY ESTHER!but seriously,can someone tell her she really looks like the boy who's picture got circulated around the internet.The boy whose face was almost everywhere because apparently,his face was cut out from the photo and pasted at every damn character.LOL!LAUGH WITH ME!


come on baby light my fire..


why ya ya yippie ya yeh yippe yah yoh yippe yah yeh.


one word.CHIO!


Phathom of the OPERAHHHHHH


tsktsk,she's grown!=)


I LOVE THIS PIC!my ah ma and niece:D


isit that difficult to take picture with me?SHE ALWAYS REFUSE TO SMILE,damnit.


ok,that's fake..callister a.k.a qiqi


perrrrrrfect!

Working tomorrow,sigh.