Cindy.Chen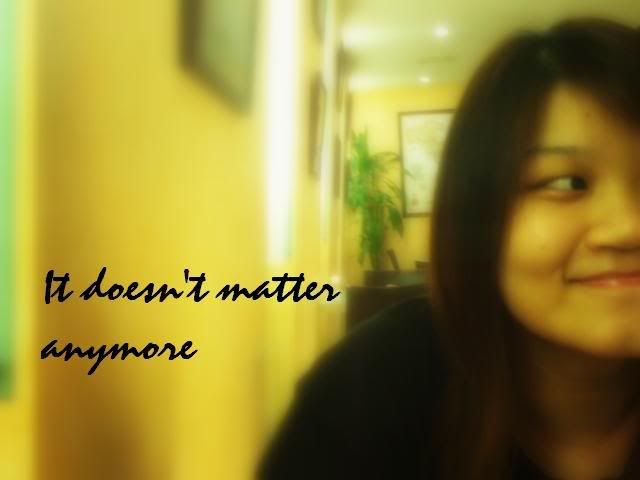 About ME


+25th Jan 1988.
+20 years old
+PSBAcademy.
+mhss.
+family.
+music.
+travel






Saturday, December 29, 2007

[When you love someone by Bryan Adams.]
I came across this song when i was watching one of Britney's Spears Wedding video(yes,that's how bored i can get)and i'm so friggin in love with it!

The lyrics is total wowness:)

WHEN YOU LOVE SOMEONE (Bryan Adams)
When you love someone you'll do anything
You'll do all the crazy things that you can't explain
You'll shoot the moon - put out the sun
When you love someone

You'll deny the truth - believe a lie
There'll be times that you'll believe
You can really fly
But your lonely nights have just begun
When you love someone

When you love someone you'll feel it deep inside
And nothin' else can ever change your mind
When you want someone - when you need someone
When you love someone

When you love someone - you'll sacrifice
You'd give it everything you got and you won't think twice
You'd risk it all - no matter what may come
When you love someone
You'll shoot the moon - put out the sun
When you love someone

And please,don't be shallow.This kind of love could be in friendship/kinship term too,not only in relationship.Very meaningful song:)

Anyway,Celine has gone back to AUH.I bet she's gonna have problems fitting into her uniform.That aside.You know what?I HATE MY 'NEW' HP!!It's bloodily giving me so many problems!I hate to have to travel all the way down to the service centre to get it repaired when it's actually not FULLY repaired because once i started using it,all sorts of problem starts surfacing again.Eh handphone,you think i very free isit?!Ok maybe i am,but can you not do this to me!?

I don't know why in the first place i bought a new hp when my old one is serving me so well!

It has never given me any problems at all even after 4 years!Just because you looked abit obiang,i have no choice but to change you.I'm so sorry for being so judgemental,old love.You're still the best!At least for now.

So the other day,i was talking to Elena on the phone straight till about 6 in the morning.It's been so long since i talked on the phone for so long and whatsmore,with Elena!Ever since we graduated from primary school,we seldom or almost never talked on the phone for more than an hour.We don't even meet up anymore!It's not that we don't want to but it's really hard to accomodate both our schedules.When i'm free,she's not and vice versa.Oh wells,but i'm really blessed to have a buddy like her!12 years and counting:D

Speaking of schedules,guess what?I hadn't been working for this whole week!No work,no money.But it's ok..at least i'm finally giving some time out for myself!I'm ready to embrace year 2008,and turning 20!