Cindy.Chen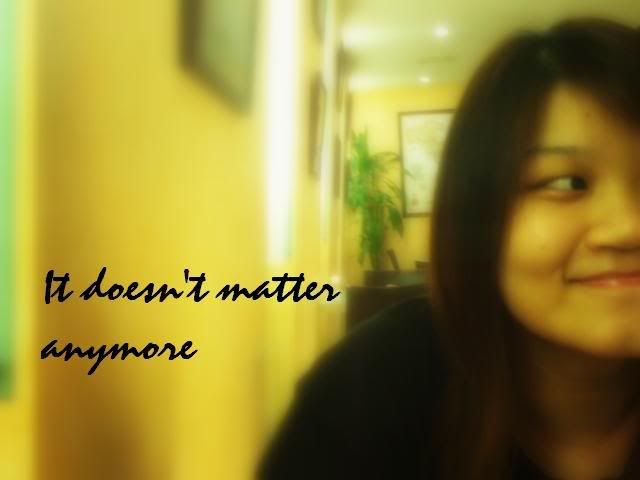 About ME


+25th Jan 1988.
+20 years old
+PSBAcademy.
+mhss.
+family.
+music.
+travel






Sunday, December 02, 2007

YAY!I've finally gotten myself a laptop!=)


just hope that i won't regret it.okok,i wont!



Went to hunt for some good deals at Sitex yesterday with Wiki and her bf.It was still walkable though,unlike the IT fairs in Suntec which i can barely move around.Wiki got herself a camcorder too.I was damn tempted to get one and it was a miracle i actually managed to tame myself down throughout the 3 hours because if not,there could have been alot of impulsive buys.

So today,went down again with my dad to make the payment and after seeing the crowd,he gave up and U-TURN back to the exit.

I think it runs in the genes.I hate crowded places too!Damn annoying to be squashed/pushed/stepped on and the many 'accidental bump' by people.

Anyway,2 days back,i was talking to Celine and Joseph(ine) on MSN..


Sorry,the pictures were taking up alot of space and it was damn laggy.Plus,it looks damn untidy,therefore,i took it down.