Cindy.Chen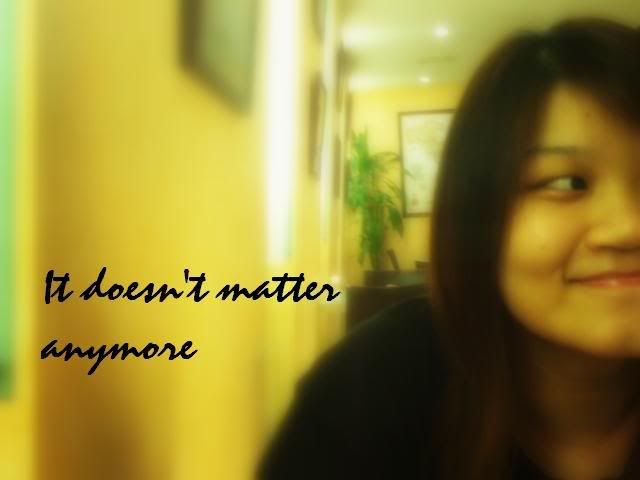 About ME


+25th Jan 1988.
+20 years old
+PSBAcademy.
+mhss.
+family.
+music.
+travel






Monday, January 14, 2008

I realised i don't like to read blogs with music playing in the background.It's damn irritating!The main reason is because,yes,i can't multi-task.It's either read or listen for me.So tell me,do you go blogs to read or to listen to the music?You want music?ON THE RADIO DAMNIT.

I mean ok,probably it 'adds life to the blog and whatnots' but...please.

I used to put music on my blog too and i find it completely ok.Until one day,i was reading back some of my entries and each time the page refreshes,the damn music starts replaying again and got me so fricken annoyed.

Try and you will know.

Anyways,was out with Christy,Wiki and Raymond(Wiki's bf) and we cycled all the way to Makansutra@Esplanade to grab some bites while Edmund and friend joined us for cycling too.We were deciding where to go next so in the end,we settled down at Cosy Bar.

After which,which was about 2 in the morning?I decided to head home since i was fricken tired.Woke up at 7am for work yesterday you know.And i didn't know cycling in the wee hours is so shiok!Feel the breeze brushing against your skin,wah..like shooting MTV leh.

Okays,i think i'd better be going now!Gonna meet my grandma and cousin at the airport because my ah ma likes to see aeroplanes!HAHAHAHAHAHA,LIKE ME!!!I LIKE=)

Pictures will be uploaded,when i take pictures.Ok,i'll scram.