Cindy.Chen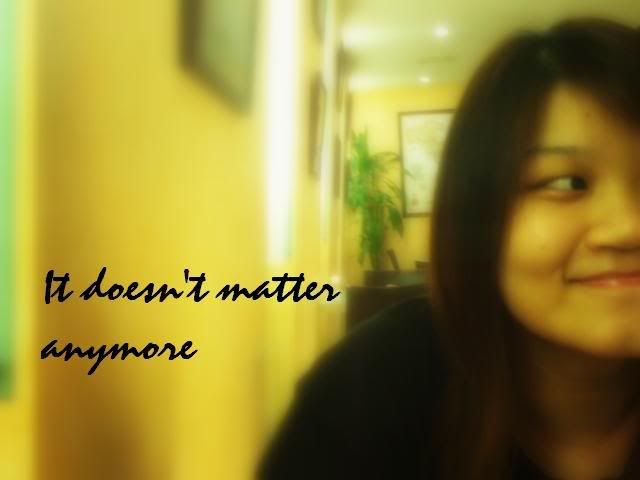 About ME


+25th Jan 1988.
+20 years old
+PSBAcademy.
+mhss.
+family.
+music.
+travel






Monday, January 07, 2008

Okay,i apologised for any inconvience caused if you've tried to enter my blog yesterday.I've tried too,even double checked if i've typed the correct URL,but to no avail.

Apparently,my blog got redirected to this Adbazz ad page which i've no idea why and how!But fret not,all's well again.I hope!

Yes,i understand the agony on not being able to view my blog.So frustrating right?:)

Anyway,yesterday was out with my dad and sis for some furniture shopping!COOOL!!We're getting a new set of sofa,tv console and coffee table just right for the upcoming lunar new year!I guess we're gonna revamp the whole house soon..time for an EXTREME MAKEOVER(house edition).LOL!Ok,not funny.But i likeeeeeeeeee!

You know how excited i am not?!
You know?
You know??
You don't know!

Here's one conversation at the centre today between a boy(Gordon)and the teacher.

(Teacher is trying to get Gordon to speak proper English while he was asking for the sweets)

Teacher:So what must you say?
Gordon:Sweet
Teacher:No Gordon.What must you say if you want the sweet?
Gordon:Please teacher
Teacher:And..?
Gordon:(silence)
Teacher:Can i have the sweet?
Gordon:Yes
Teacher:I'm not asking for your permission lah,haryo!

HAHAA!Joker man.

Okie dokie,gonna study for my marketing!CIAO!!