Cindy.Chen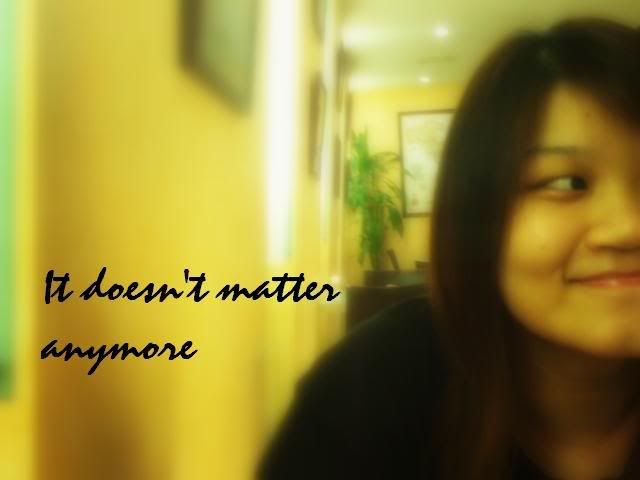 About ME


+25th Jan 1988.
+20 years old
+PSBAcademy.
+mhss.
+family.
+music.
+travel






Thursday, January 24, 2008

ROYCE CHOCOLATE IS THE SEX MAN!!!!



OMG,I REALLY DON'T MIND GETTING THAT AS BIRTHDAY PRESENT!GET ME A DOZEN AND I WILL LOVE YOU TO DEATH!!

Anyway,haven't you guys already heard?Heath Ledger has passed away.Shockness please.

I didn't know who he was until i saw his pictures because frankly,i sucked at remembering names.It's like if you tell me a song title,the probability of me knowing the song is very low.I will only know the song if i listen to it rather than telling me the title.I'm born weird,can't help it.

So yes,when i saw his pics i had the shock of my life.

Eh,he was hot leh.

Ok,not only that.I mean the only impression i have of him was the guy with damn messy and curly hair in 'A Knight's Tale'.Right?Right?When you think of that movie isn't he the first person you think of?That messy and curly hair guy.Yah lah,that's him.Such a pity,really.I mean it's really scary to think what may or might not come tomorrow.

I could be blogging now but who knows i might choked on my own saliva while sleeping and never to wake up again.Unless my prince arrive just in time and revive me with THE KISS OF LIFE and... ...... erm..ok..sorry.Not the time for jokes.But you know what i mean?Ok,good.Even if you don't,it's ok.Keep it to yourself.

Anyhows,i bet alot of people will be waiting for The Dark Knight to come out because Heath Ledger acted in it as The Joker.Although I HATE CLOWNS,i'm definitely watching it when it's out!

Yes,I HATE CLOWNS.I HATE CLOWNS MORE THAN LIZARDS!DON'T ASK ME WHY.I JUST HATE CLOWNS.I think they're fricken scary.Even Ronald McDonald.

Ever since young,i refused to pose with him.I'd rather pose with Colonel Sanders a.k.a KFC uncle mascot than with that clown.No doubt i favour McDonalds than KFC but when it comes to the mascot,uncle definitely win!BLEH!!

My aunt,uncle and cousin came just now and they came across my painting and started discussing about it.My uncle,who is an artist was like..

Uncle:Ok lah,for a beginner is considered good already
Me:huh?who say i beginner?
Uncle/Aunt/Dad/Cousin:then what?
Me:i consider myself as intermediate leh.

LOL,i don't know why but i tend to think too highly of myself.Life's too short to keep looking down on yourself.HAHAHAA,KIDDING LAH!!It was meant as a joke.I'm such a joker,really.

So from my artwork,they started to talk about technology and yadaah yadaah..and to Woodbridge Hospital.Hah,trust me,they have their ways.

Okie dokie,i'm out!