Cindy.Chen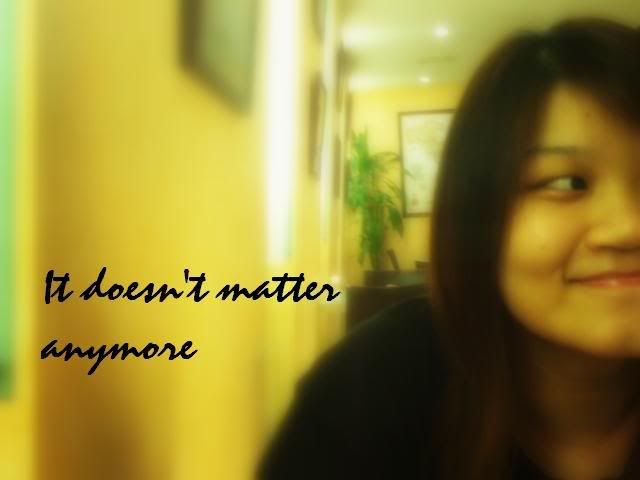 About ME


+25th Jan 1988.
+20 years old
+PSBAcademy.
+mhss.
+family.
+music.
+travel






Thursday, January 10, 2008

Yesterday saw me waking up at 11am which means i've slept a total of 14 hours!Given that i slept at 9pm the day before.Shiok life i lead!:)

My daily dosage of sleeping hours had increased to at least 9 hours ever since,i don't know when.Oh,ever since the rainy season!You'll just feel like doing nothing at all and 'nua' at home the whole day.

But i guess next week onwards,my 'nua-ing' days will be reduced to ZERO because Creative Hands is short of people.Thus,i've to go down from MONDAY all the way to SUNDAY!WOW!!Worse than full-timers.

Tomorrow will be my marketing exam and what am i doing?Blogging.

I just love to QnA myself.So entertaining!

Boring boring...16 more days to my birthday,fricken fast.