Cindy.Chen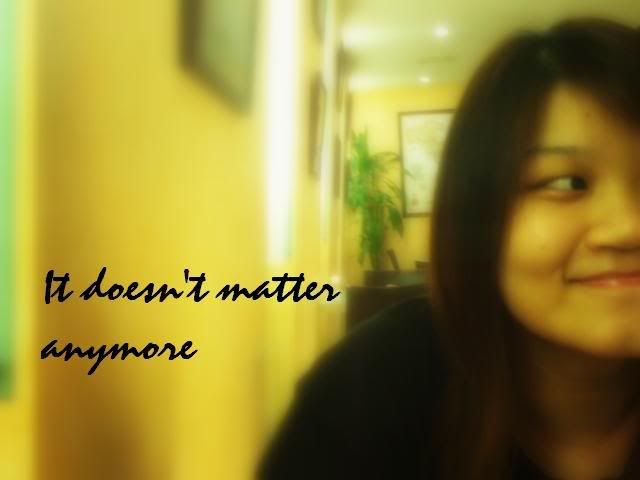 About ME


+25th Jan 1988.
+20 years old
+PSBAcademy.
+mhss.
+family.
+music.
+travel


Friday, February 22, 2008
EDISON IS QUITTING THE ENTERTAINMENT INDUSTY!?!!!DAMNIT!!!!!!!SEEEEE!!THANKS TO ALL THOSE BASTARDS!!!NOW THERE WON'T BE ANYMORE EDISON FOR ME!!THANKS MAN,I COULDN'T THANK YOU ENOUGH!F******!
NOW DON'T COME AND TELL ME HE DESERVES IT OR WHO ASK HIM TO BLAHBLAHBLAH.OR CALL HIM A PERVERT.SHIT YOU!I SEE PEOPLE MAKING OUT IN PUBLIC,SO WHAT MAKES THEM?
LIKE I'VE SAID,YES,HE SHOULDN'T HAVE TAKEN THOSE PICTURES IN THE FIRST PLACE BUT HOW WAS HE TO KNOW IT WILL LAND UP ON BAD HANDS?!AHHHH!WHATEVER!WHATEVER I SAY IS OF NO USE.
EDISON HAS QUIT.:'(

YOU GUYS MUST BE NUTS FOR HATING HIM SO MUCH!!CRAZY PEOPLE!



HIS POSTER IS TO BE BY MY BEDSIDE FOR GOOD.





EDISONNNNNNNNNNNNNNNNN:((((





REMEMBER,WHEN THE WHOLE WORLD TURNS IT'S BACK ON YOU,I'LL STILL BE SUPPORTING YOU!!





AT LEAST YOU'RE MAN ENOUGH TO ADMIT YOUR MISTAKES!MY 7 YEARS OF GOING GAGA OVER YOU IS SO NOT WASTED!





EDISONNNNNNNNNNNNNNNNNNNNNNNNN!!YOU DAMNERS SHOULD JUST GIVE HIM A BREAK ALREADY!HE'S HAD ENOUGH!



When i saw the news earlier on,my heart almost dropped.He looked so different,so lost.Can you imagine the stress and the whole lot of negative things he had been facing for the past few weeks?!It's not easy for him ok!Just give him a break!He needs it.



Aww,I love you too!:)

And,i heard of Lydia Shum's passing on.It's really damn sad.I went on to buy the chinese newspaper for the 2nd time(first time was because of Edison)and read more about her passing.

You know,i can feel that she's such a great mother!I can feel her love towards her daughter,it's something that's so..touching to one's heart.It's not easy to bring up a child single-handedly,given that i came from similar background.Except that it's my dad who brought the 3 of us up.I've never doubted my mom's love for us though,it's just there.Every child can feel a mother's love,i'm sure.

So when i read on about her life and marriage and so on,i was on the verge of crying.

Men are jerks.Well,most.

She did so much for her ex-husband,Adam Cheng i think,and in the end?He fell for another woman.HUSSY!Chicken McNugget.And her last wish was to see him BUT??He didn't even bother to rush back and see her for the last time.Bastard.

And i really could feel my tears welling up when i read the part when her daughter said 'Don't leave me,i'll be good.'WAH LAO :'( I don't know if you guys can feel the way i feel but if you don't,it's ok.This only shows that you're cold blooded.

Anyway,yesterday saw me out with my cousin and we went to watch 'Ah Long Pte Ltd'.

One word.

KNS!

Wah lao,what a disappointment.I didn't bother about all the bad critics against the movie because well,i personally feel you should always experience it yourself first before you judge and damn,was i wrong.Only for this movie.

It's really so not funny for a Jack Neo's movie.Oh wells...

Before i met my cousin,i went over to Far East to look for Ruiza since she's working.She's more hardworking than me leh!I hadn't been working for this week yet.HAHAAH!Yup,so again,no sales.

No really,you can blame me for being a jinx.

So today,went over to my grandma's place for dinner.Last day of CNY,so fast!And finally,i got to 'LO-HEI'!I bet everyone of you must be sick and tired of lohei-ing but damn,today is my first time lohei-ing for this CNY hor!!

And guess what?Next year's CNY is 26 january.Which means?My birthday falls on CNY eve.Thanks lor.Like who will celebrate with me?Somemore is my 21st leh!:(((

Ok,i think i'd better hit the sack right about now.Need to prepare myself for tomorrow!!!!!Maybe before i do,i shall go listen to 'Gu Yi' again.:(