Cindy.Chen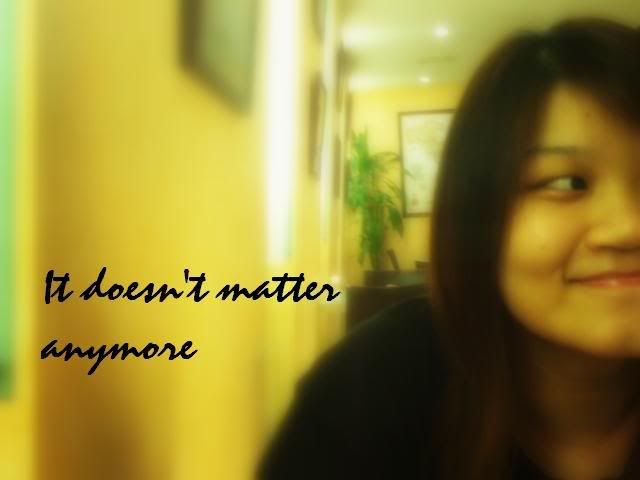 About ME


+25th Jan 1988.
+20 years old
+PSBAcademy.
+mhss.
+family.
+music.
+travel


Monday, February 11, 2008
Eh seriously man,why is everyone pin-pointing Edison as the pervert,the sick one,the whatever you want to call him and not the girls?!

YOU MEAN TO SAY THE GIRLS ARE SUCH ANGELS THEY WERE ACTUALLY FORCED TO TAKE THOSE PICTURES?!

I admit i'm utterly disappointed in Edison but as much as he is responsible for the pictures,no one should spare the girls either.I'm not being biased but,isn't it obvious it was VOLUNTARILY?You cannot push the blame to one person because it takes two hands to clap!Well,in this case,maybe more but YOU GET MY DRIFT!

You can't blame him if that's what he does during his leisure time because everyone has got their own ways to entertain themselves.Yes,he may be kinky but hey,that's his PRIVATE life.Do you have a right to interfere?NO,YOU DON'T.

If you can't even do what you like in your PRIVATE life,then what's PRIVATE life for?

It wasn't his fault that the pictures got leaked out.I believe anyone in the right frame of mind wouldn't want these kind of free publicity.He didn't intend to SHARE with everyone his cute weewee and the girls' abalones.And to those who THOUGHT he was gay,this proves right through your arse that he is straight as can be.He is just a human trying to satisfy his needs.

Ok,maybe he's got far too many but argh!I don't have to go on any further with this.

IT WAS THAT BASTARD or maybe,BASTARDS who were desperate for money(and maybe,fame)that caused the 'edison and his secret abalones' blown out of proportion.That's his life lor,for goodness's sake.Does it affect you in any ways?!

It could have remained a secret.It could have saved all these controversies that are going on on who's to blame for the pictures and blahblahblah.

Now those criminals must be happy.In fact,over the moon that all of these people's life are ruined by them.It must have made them feel like king.

Whatever it is,Edison,be a man and answer to the media!Not just film a cold 'break your silence' video,which lack sincerity and leave it hanging there.Stop running away like a coward.Face the music and this shit will soon be gone.Remember,you are still hot.