Cindy.Chen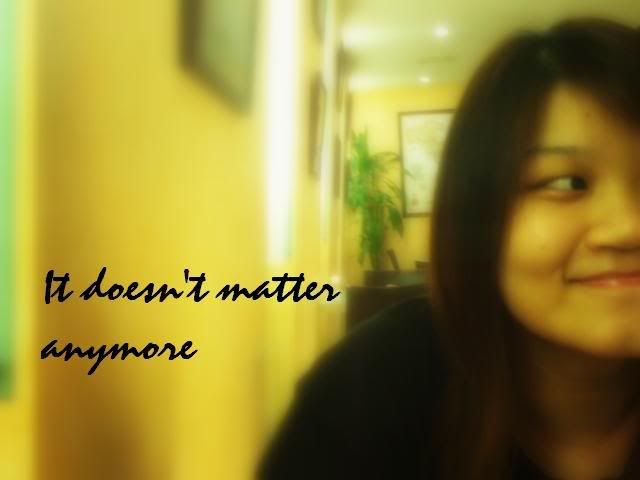 About ME


+25th Jan 1988.
+20 years old
+PSBAcademy.
+mhss.
+family.
+music.
+travel






Sunday, February 17, 2008

I must be deaf.

My phone is just right beside me and i had no idea how i got 5 missed calls and 3 messages when it wasn't on silent mode.

Anyway,work was okay today.

Early morning we had Lion Dance coming to our centre for some erm,lion dance.I don't really fancy these stuff anymore because as a matter of fact,i don't really like them.

I don't know why Kaijia is like crazy over them.Keep saying they're cute and blahblahblah.Probably the guy beneath it lah,right Kaijia?Don't kay kay ah you!

Yah,i seemed to be hating everything.

Clowns.
Lion Dance.
Mascots.
Ronald McDonalds.Ok,it's classfied as clown but i just want to name it can?

I think that's about it.For now.

Don't know why lah,don't ask me.It's just like that.

I love cartoons though!Especially TWEETY BIRD!!!I think for all i can remember,when i was younger,i was at Movie World in Gold Coast and the ONLY mascot i'd run to to take picture with was TWEETY.Ok,and Bugs Bunny i think?No way was i going any nearer to other mascots.

Don't you think Tweety is like,DAMN CUTE?!My friggin all-time favourite leh!

Snoopy too!
Bugs Bunny!
Garfield!
Casper!

And the list goes on..

Haha!This post is damn random i know.My initial purpose was to blog about how deaf i was for the last hour or so.Oh wells....