Cindy.Chen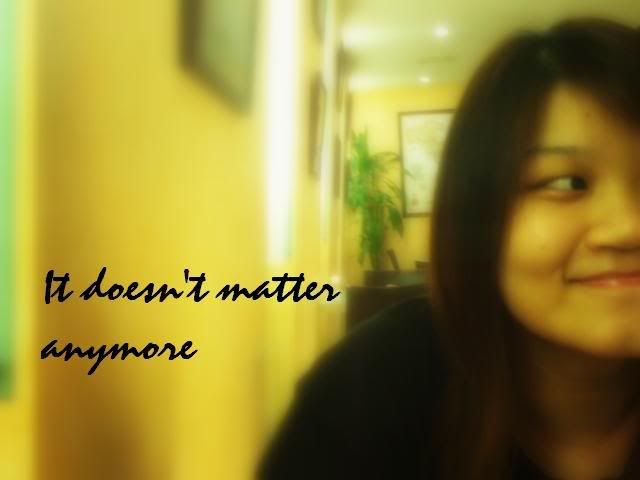 About ME


+25th Jan 1988.
+20 years old
+PSBAcademy.
+mhss.
+family.
+music.
+travel






Wednesday, February 27, 2008

I'm feeling like crap right now!My sore throat is killing me softly..

I know Strepsils are to be consumed every 3 hours but sorry hor,i've already finished 3/4 of it in less than 2 hours.I feel like a Strepsils-addict now.

AHHH!!

Can you imagine even sneezing hurts for me?!Like,WTH MAN.Not connected also pain.So far i've only talked 2 sentences.

'morning daddy.'
'muthi(maid),go buy strepsils.'

Don't laugh at the maid's name hor.

Anyway,should i go to school or not?I think i should.Just to check out if theres any cute guys but argh!PSB doesn't have any cute guys to begin with.So,should i go or not?Maybe not.But it's abit dumb right?Pay for the course but don't go.

Ok,i think i will go.

But for now,i shall just take a nap first.